VETERANS COMMUNITY HOME LOANS
Veterans Community Home Loans is an industry-leading provider of home loans specifically for veterans. Thanks to us, veterans all around the United States can find a home, settle down and enjoy their lives with their families. Veterans Community Home Loans offers a top-quality service for veterans and has changed countless lives for the better.
Our Values
Veterans Community Home Loans has carved out a niche as the number one provider of VA loans. It is with great pride that we hold the position as an industry-leading VA loan provider. Throughout our many years in the industry, we have strived to provide an unparalleled level of customer service.
At the heart of our impeccable customer service are our values. We always do our utmost to adhere to these values, and we believe this is what has led Veterans Community Home Loans to be recognized as an invaluable source of support for military home buyers.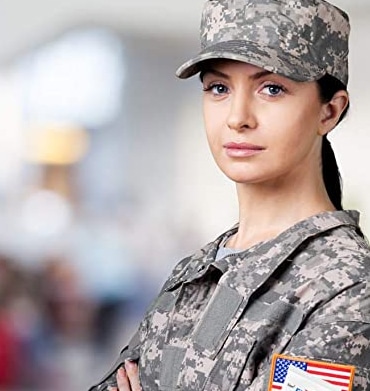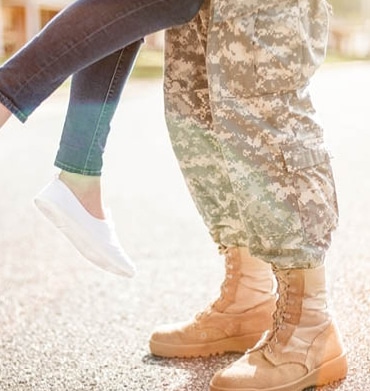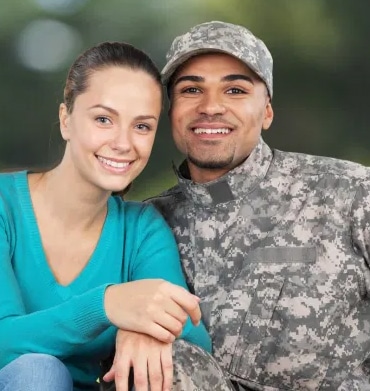 Dedication and Passion
It is the ethos of Veterans Community Home Loans to continually work toward improving the company and our local community as a whole. The journey to self-improvement is a long one, but it's one shared by all our staff. We take great pride in providing the people who have served this country with the top-quality ser vice they deserve. We know the importance of our role in society and helping veterans is the only thanks we need.
A Focus on Results
Our VA loan team is driven by results. Making our customers happy is essential for the long-term success of our company. We are only happy when you're happy and that's why we'll never shift our focus from doing whatever it takes to get you the results you desire. We know that we achieve the best results thanks to our knowledge and honesty, and that's why the team at Veterans Community Home Loans has a policy of being 100 percent transparent to our customers.
Transforming the Lives of Veterans
For us, success isn't about profit. It's about helping veterans settle into their new homes. We're not driven by money and greed – we're driven by giving back to the brave men and women who served this country. We support each other and our community as we feel that is the best way to have a positive impact on the lives of veterans. Together, we are strong. We take pride in the fact that we have helped transform the lives of countless veterans throughout the United States and that we will get to continue to do this for many years to come.
Our Leadership
We are run by an industry-leading team of VA loan professionals. Our team has many decades of combined experience in the VA loan sector and the financial industry. Working with Veterans Community Home Loans means that you benefit from working with a company that's run by a team dedicated to improving the quality and customer experience of the VA loan industry.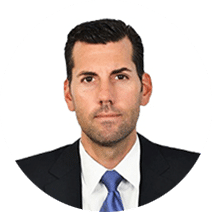 Dustin DiMisa
CEO
Dustin DiMisa has had over 15 years of experience at the highest level of the financial industry. He has played a major role on teams that have developed and implemented financial products at some of the biggest firms in the United States mortgage industry. Under Dustin's watchful eye, Veterans Community Home Loans has grown from a start-up to a multimillion-dollar lender. Dustin hopes to continue to work in this role for the foreseeable future, as it has given his career a sense of purpose that he doesn't think he could find elsewhere.
Our History
Intercontinental Capital Group was launched in 2005. Following the launch, the company immediately entered the VA housing market after identifying a need for a company that truly values the experiences of veterans in the United States. Most companies are in it for the profit; we are here to change that. It is our goal to proactively help veterans access affordable and understandable lending solutions.
It's this focus on customer satisfaction that has led Veterans Community Home Loans to become a
Better Business Bureau-accredited lender. The company also holds an A+ rating from the BBB,
which serves as a reminder of the customer-focused, top-quality service it consistently provides.
At present, our company employs hundreds of mortgage professionals and has offices
in a number of locations throughout the United States.

Lower Payments
We have financial advisors on our team with years of experience in the industry.

No Down Payment
No requirement to make a down payment and in most instances 100 percent financing if the sales price is not in excess of the appraised value.

Easier To Qualify
Whatever branch of the military you have served in, Veterans Community Home Loans is here for you.

First-time Buyers
VA loans make it easier for all veterans and their families to transition into civilian life as smoothly as possible.