Get the Home
you Deserve
Veterans Community Home Loans, a division of
Intercontinental Capital Group, has a mission to
help Veterans get the home of their dreams.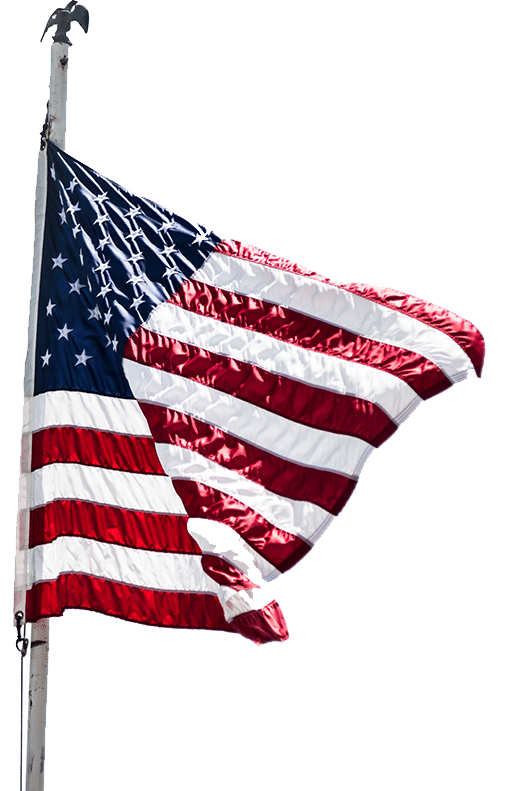 Top 25 VA Lender
VA IRRRL Loans Nationwide

4.8 out of 5
Average Customer Satisfaction

6,000+
Total Customer Reviews

THE CLEAR CHOICE FOR VETERANS AND THEIR FAMILIES
As a military veteran you are used to fighting hard. That should not be the case when it comes to homeownership.  Veterans Community Home Loans is here to fight for you to ensure that you get the best loan in the industry.
Whatever branch of the military you have served in, Veterans Community Home Loans is here for you. We are here to support all former members of the military – who were honorably discharged or discharged medically – with the vital lifeline of getting a home loan. We also specialize in helping the surviving spouses of service members who were injured in combat.
It's not always easy for our veterans to find somewhere to live, and it shouldn't be that way. Our founders decided to change this when they founded Veterans Community Home Loans in 2014. Since then, our team has transformed the lives of veterans and their families from all over the United States. There is nobody that approaches the VA loan industry quite like we do.
We can help you find out more about your benefits and how to apply for a VA home loan. We have financial advisors on our team with years of experience who can provide you with accurate information that is relevant to your unique situation.
GET THE LOAN DESIGNED FOR YOU
VA Loans (backed by the U.S. Department of Veterans Affairs) are only available to those
who have served our country and certain military spouses- it's a great option if you qualify.
And, fellow Veterans are on board to help you!
Who Can Qualify?
Veterans
Active Duty Personnel
Surviving Spouses of Persons Who Were Killed in the Line of Duty or as a Result of a Service-Connected Disability or Injury
Certain National Guard Members and Reservists
Certain Spouses of Active Duty Personnel
Certain Other Qualified Member of the U.S. Military
Learn more from Benefits.va.gov
VETERAN EMPLOYEE SPOTLIGHT
Asani White, North Carolina National Guard

Employing knowledgeable veterans better helps our Veteran Homeowners trust Veteran's Community as they better connect knowing that the person doing their loan, regardless of department, has had similar experiences as them. If you know that a veteran homeowner is processing your loan, you yourself as a veteran feel confident in them knowing that they will take care of you and present the greatest benefit to you since you have that trust in them.

Similar to the military, Veteran's Community emphasizes the importance of teamwork and cohesion throughout the organization in order to get to the goal of changing our client's lives. Everyone understands their role in getting to the common goal and as a unit we help each other reach that goal.

Christopher Chang, Army National Guard

Hiring Veterans is very important to Veteran's Community's mission since a lot of customers that we come into contact are currently active or are prior veterans who have VA Home loans. When veterans [customers] talk with other veterans [mortgage professionals] you can sense the camaraderie and are able to connect with these customers differently.
Hear From Veterans We've Served
5

Thaer kept me well informed throughout the loan process. I would highly recommend him to those looking to refinance

Sheel Amin

5

Joshua went above and beyond to find the best mortgage solution he could to meet my needs. His expertise and knowledge is second to none. He is an absolute pleasure to work with and I look forward to working with Joshua again in the future.

Andrew Yovanovich

5

Andrew is very professional and helpful in figuring out which mortgage options worked best for me.

Aaron White

4

Mike worked hard on our lone. We are happy with him and his company Thank you, Beth and Bob

Robert E Williams

5

Michelle is a fantastic loan officer and made this whole process so simple. She was clear in communication, helpful with our questions, and made us feel confident we made the right choice.

Donald Tripp IV

5

Great communicator. First time going through this process and Byron answered all of my questions clearly. He was always quick to reply.

Tyler Molihan

5

Smooth transaction overall

Andrew Englert

5

Always available to talk to. And helpful

Krista L Stevens

4

Having Travis be so Nice and patient with me made the whole experience great!

Lizeth Almaguer Luna

5

Kathryn B Silverman

4

Matt was always available to speak with throughout the entire process.

Sean Bezanson

5

Patience and willingness to answer all my concerns. As well as providing options to resolve my needs.

Clyde P Sailsman

5

Claudia was knowledgeable, courteous, efficient and helpful throughout the refinancing process and made the entire experience seem effortless.

Patricia Callahan

5

Andrew P. Ten Eick

5

I'm very happy cause ngoc lee help me alot.

Van Nga T Vo

5

The special attention that Eric gave me was exceptional. I already referred him to a few of my friends.

Denise Muratore-Earl

4

Good customer service. Quick response time. Friendly and understanding.

Lauren M Muller

5

Luke was very helpful and lead me through the entire transaction step by step all the way through

James Dougherty-Young

5

Outstanding communication and care throughout the process!

Karen L Decker

5

Process worked really fast. Good follow-up and communication.

Mary E Racca

5

Devin was always available for questions and made the process so easy and smooth!

Eric A Stewart

4

With everything being done online

Jeremy K Bailey

5

So glad to have fired CMG and hired ICG as communication on issues has been an asset so far. Thank you

Bruce P Kindberg

5

Nicole's dedication to making sure everything was done as quickly as possible. As well as finding the greatest persons to help get it done.

Elizabeth Ann Mays

5

Very understanding and patient.

Christopher Murphy Jr

4

Wendy and Drew were great to work with on my refinance. Thank you.

Tara Shephard

5

Only hang up was the title company, took two wks to fig out what name was goin to be on title …

Perry P Pharmer

5

Jill's professionalism, quick response to me, and assistance throughout were invaluable. I really appreciate her and she is exceptional!!

Christina Marie Diamonte-Mock

5

Nicholas was prompt and thorough in all of my dealings with him.

Michael John Burns

5

Christian Alexander Wood

5

Amazing customer service, problem solving, and communication skills

Jessica A Fiorentine

5

Quick responses. Very professional

Richard M Moss

5

Dallas and the staff were very open and transparent. In addition, and most important they were actually available when I had questions. Dallas and the staff were also quick to respond to any messages or emails I sent. Incredible customer service!!

Jose Maria Corona

5

Very helpful the entire time

Tara A Mariani

5

Constant communication and always available to answer any questions we had with the process.

Sarah E Crum

5

Constant communication after each step.

Patrick J Decoursey

5

Everything was on time and did what they said they do

Jennifer Johnson

5

Brian Kappler made our experience very smooth and easy.

Merle Thomas Rupp, Jr

4

Thaer was very professional. He was also very responsive via call, text, and email.

Luca D Burton

5

Professional and most helpful

Jackie A. Lambert

5

he was very friendly and helpfull. He made it an easy desision

Stephen L Lundquist

5

Jeffrey Zembrodt

5

Jude A Belmonte

5

He was direct, honest and there for us to explain everything as needed.

Erin Michelle Karingada

4

HAZEL BENOIT

5

Have an office in the east coast so we are not 3 hours different

Chester L Whitehurst III

5

Luke, although long distance, continues with advice and following thru. Always a positive experience!

Renee P Piazza

5

Mandara Cromwell

5

John Miller made the experience personable, he treats you like family and he is very knowledgeable about the process and very helpful. He is also honest and that is also what help make the experience easier.

Diane Marie Malone

5

We had a great experience working with Mr. Amoroso he definitely made sure we knew what was going on during the whole process and was available at all times for us. Thank you !

Marcina M Wheelihan

5

John such a nice and knowledgeable guy. Always in top of the situation. Whenever you have questions he is there to answer.

Arnold T Mercado

5

Kraig went above and beyond for me on this transaction! His knowledge and service level were excellent!

Danielle Cacciatore

5

Responsiveness at every concern!

Otis Stanley

5

Communication was very clear

Nancie Louis Excellent

5

Super easy to work with and great communication

Kitty Michelle Wertz

5

Always available via text or phone to answer all my concerns. Explained everything in layman's terms and made me feel comfortable during the whole process

Wilhelm R Gajeton Jr

5

Tyler went above and beyond to assist us in the refinancing of our home. He is an exceptional employee and y'all are truly blessed to have him on yalls team.

Nancy L Zorn

5

From our first conversation to closing day everything was explained as to what to expect and how the process worked. It was super convenient. Dalen responded quickly to any questions or concerns I might have.

Susan L Fisher

5

Carol and staff were amazing. Professional, sweet and efficient. They made sure the process went smooth and painless. It was a pleasure to have worked with them!

AlitzaHernandez

5

The communication and the small group that took it to the end. The challenges they made look easy as we impatiently questioned everything and they were there to answer every concern and question.

Valerie Jean Jarman

5

Vincent A Russo Jr.

4

Much appreciated help in navigating the process and finding solutions to roadblocks along the way.

Maria Espinosa

4

what made my experience great was informative help and guidance.

Ramon McDowall

5

Very fast on closing and answered all questions as asked.

Cameron Clouse

4

Personal and quick feedback when needed!

Nicholas S Vitale

5

Jason always texted, email, or called right back when I had questions. Keep me informed during this long process of refinance.And I received a great rate.

Paula J Hutton

4

The communication was great

Luis Perez

5

Brendan, was quick to respond with any questions that I had.

Janet Marie Amesquita

5

Very knowledgable and very efficient in all aspects.Always very positive and upbeat in finding ways to make my loan a success. I would definately reccomend her to anyone looking for her expertise.Thank you for everything!!!

Carolyn S Winfree

4

Quick response to my questions.

Dona K Campos

5

This is my first experience with a mortgage finance but I felt that it went relatively smoothly.

Lauren P Deal

5

Professional, knowledgeable and Midwest honest. Very responsive to my questions whether email or voicemail.

Julie Ann Hopkins

5

the quickest & easiest refi I have ever done!

Daniel Scott Wheaton

5

Good communication and always was very knowledgeable about any questions I had. Thank you so much!

Keri Reyes

5

HE HANDLED THINGS VERY QUICKLY

David C Thomsen

5

There is no better guy then Jeff Hopkins to deal with

Lorraine F Aland

4

Everything was great information etc

Jose Efrain Membreno-Guevara

5

The ease of the whole process. If we had questions they were answered quickly and knowledgeably. We are excited about the rate and savings . Thanks again

Michael J Mariani

5

Very helpful and professional

Esther Razo-Cazares

5

Karen went above and beyond the call of duty to communicate and resolve issues during the process. I feel like I made a new friend. A very pleasant experience.

Marshall Callaway

5

Peter was great explaining the whole process and even worked through some numbers with me to make sure it was in my best interest to refinance my mortgage. He was always quick to respond to any questions or concerns.

Benjamin J Hostetler

5

Quick response and reliable

Nanette Condello

5

This was the first time I have refinanced and Mike was very patient and took all the time I needed to make sure I completely understood what was going on. It made this experience much less stressful.

Jennifer E Recher

4

She was always there to answer questions

Patricia J Ashbrook

5

Superior communication and availability

Gene Darawich Jr

5

Everything was communicated to me and I was also guided during the whole process

Mariama Touray

5

He was very awesome! Excellent communicator and he answered all the our questions in a timely manner. We appreciate the work that he did to help us in the refinancing of our home.

Damilola C Akinsipe

4

Jason and Ava were great in handling all the issues and concerns. They acted promptly and professionally. The rates we were quoted as Costco clients were okay and slightly competitive. Appraisal team was uncoordinated and delayed the closing 6 weeks.

Atef A Elzeftawy

5

Edward Whitman

5

truth telling, Rick and others called before to make me aware of what will take place, etc., and Immediate returned call and emails.

Donald L Smith

5

Clear honest communication. Never felt like I was getting the run around

Tyler J Yarbrough

4

Anthony was persistent in getting the refinance completed

Anne Maureen Barry

5

The communication was the thing that made it great, it was never any question unanswered, and he made me feel comfortable which I think is the key.

Ramon I Ramos

5

Gonzalo Rodriguez

5

James M Dickerson

4

Susan Lingohr

4

Faster more accurate process

Joseph William Quinn Jr

4

Great no contact process.

Kenneth T Lilly

5

Gillian was always available to answer any question or address any concerns I had.

Sunny C Lewis

5

The process was fast, communication was very clear, concise and no hustle. Our request for sending/ mailing paperworks were granted without hesitance and understood our being computer illiterate. Thankful!!!

Gilda L Mejia

4

Great after Jay took over! First loan officer didn't follow up or communicate effectively.

Sherry J Noonan

5

A different advisor dropped the ball, but Jay picked it up and scored a touchdown!

Robert G Noonan

5

So easy. I was kept updated as to the process.

Vivian E Wilczak

5

Amanda Dews

4

Very responsive and great customer service

Henry Heng Wang

5

Nicky Marziliano

5

Maxine Easley

5

David was great. He really looks out for your best interest. Wonderful communication, he is always available when needed. Loved working with his team.

Joshua Johnson

5

Carol was 10 steps ahead of everything and tackled any issues that occurred with ease. She's just simply amazing

Glendine Jeffers

5

Anand Rajamani

5

Dalen was very communicative with and he made a tedious process much more smooth for us. He was professional and diligent. Thank you

Margaret M. Miller

5

Nick was very professional, informative and right by our side through the entire loan process. He answered and followed up quickly anytime my husband or I reached out to him. He is wonderful and is a master at his craft! Thank you Nick!

Deborah Conroy

4

Great person to work with. Understandable and communicates very well. #LETSGOBRANDON!!!

Jeffrey C Futrell

5

James was very responsive and kept me informed all the way through the process. We have refinanced a couple of times previously and this was by far the easiest experience! Thanks James!

Linda L Arthur

5

Sumeru A Naik

5

Brian was super to work with. He answered all my questions and returned calls and text messages promptly. He was available from start to finish as we worked through a VA refinance...

Christine K. Andreychak

4

Natalie M Shaffer

5

John and the team made things very quick and easy

Vladimir Joseph Podest II

5

Always kept the lines of communication open.

Jean Johnson

5

From the beginning, Colby was insightful about the process and had a lot of great information for us. Him being so knowledgeable and kind helped assure us through the process.

Steven Lopez

5

Great service and good communication throughout the process.

Chandramouli Mettapalli

5

Jim was very responsive and the communication was clear and direct. He worked to get us the best possible outcome and we really appreciate it. Thanks !!

Steven J Lorentz

5

Excellent communication, very helpful

Thi Nguyen

5

Bryan was always available to give information, clarify questions, and was very open to communication at any time of the day. He makes the process so easy and smooth! I will definitely recommend him to anyone looking to refinance. Thanks so much Bryan!!

Vallerie Clark

5

Communication with Alex Miller, Liz Salman, and John Miller was outstanding.

Joan D Mitchell

5

Jay was always there for you. Quick to answer and if not there return calls.

Brenda Jean Heckman

5

Very courteous, very professional. Always available.

Mary-Ann H Minsley

5

He is very knowledgeable and he follows up with text/phone call to make sure we are in track. And very professional and funny at same time. We enjoyed talking to him and if it wasn't him I don't know if we stayed to do business. He was that great!

Richard R Jones

5

The service was great made everything easy especially closing they came to my house

Kyle McCabe

5

Prompt, friendly service and outstanding follow up.

Daniel Delgado

5

It was very simple process and I didn't have to run to gather papers and uptodate communication

Sheenamol Nair

5

Dan was great and made the process simple, he was patient and offered great insights, I always knew where we were in the process! 😊

Jordan Hoese

5

Coner Henry

4

Good and timely follow up on communication, requests for information and any questions that we had.

Lisa A. Vousden

5

They did everything they could to make sure I became a home owner

Madison Deon Pool

4

He was very help throughout the process, also explained well how it was a much better deal to refinance with your company rather than the refinance I had started elsewhere.

James Dahl-Hines

5

Very friendly ,responds to questions and calls right away,

Kathie Allen

4

Richard Tracy Dansie

5

Nick was always available when I had questions and the overall process was extremely easy

Mandi D Kelly

5

text updates and communication made it very easy. remote closing was also great. Jesse was fantastic keeping us informed all the way.

Hilda Irene DeLeon

5

Michelle was excellent. She was honest and super helpful throughout the process. She was very responsive. Kudos!!!!

Maria M Lilly

5

Very friendly and easy to work with.

Nicole Jacqueline Venuti

5

COMMUNICATION!!!! David and his team members walk with you throughout every step of the process. I have used them previously and highly recommend ICG!

Lequita Westbrook

5

Jess made the whole process smooth. He communicated throughout the entire process, easing our minds about any perceived issues.

Richard Edwin Odom

5

Mairim G. Ramos Lebron

5

Communicated well and in a timely manner, made the process easy, no last minute surprises, vey professional

Robert K Denson

5

John Giger, was patient, available and ginuwine in his communications. His customer service skills are on point, just awesome! We can not say enough great things about John. We appreciate his professionalism and sincere empathy. Thank you, John!

Vonda Cannon

5

The communication. I have a friend that is looking to refi and I am sending her your way

Misti Hockensmith

5

Dan Zhao

5

Michael was knowledgeable, professional and responsive to my requests.

Patricia Bullock

5

I enjoyed every bit of communication. Fast responses through email or by phone

Adela Ceja

4

Tyler's professionalism and being willing to work with our difficult schedule.

Lucas Boone

5

The experience was great because everyone was friendly and informative throughout my refinance process.

Sheila R Gilliam

5

very professional will recommend to friends and family , couldn't have asked for a better mortgage company

Sage Davis

5

Anna was great very professional and always there when I needed her thanks for everything

Charles Wallace Buttner II

5

John was great with communicating. He continued to help us after waiting on his for so many months but we finally came through..

Quincy Vanacore Taylor

5

Bryan is very personable, super knowledgeable and a master at his craft. I wouldn't want to use anyone other than Bryan as our broker from here on. He's the best.

Liam Wyant

5

He was the BEST at communication! Everything he said was accurate too! We closed on time exactly as he said we would. As fine a process as his golden locks of hair.

Adam Dwight Griffith

4

I was happy with the level of professionalism I received. My questions and concerns were answered in a timely matter. The entire process was seamless which was really great, I would for sure recommend ICG to others.

Alicia M Defreitas

4

Straight talk, excellent communication through out the process.

John Richard Heebner Jr

5

Anthony was read to answer every call and question that i had for him. He took the time to make sure i was comfortable and informed during the entire process. He truly went above and beyond to make this a pleasant experience.

Terrence McCarthy

5

David kept us informed as each step of the process was in motion. Gave great suggestions on how to navigate the first five years of the payback.

Donna M Vlassich

4

Able to answer my questions in a timely matter and very friendly.

Thomas M Beyer Sr

5

I truly feel as if Teresa had my families best intrest at heart. She was very detailed in her work and was there with us every step of the way. You are lucky to have a GREAT employee to promote your business every day!! She's the best

Jeffery Hugh Skinner

5

Very quick, and got me a rate better than expected, with some discounts on the closing costs.

Michael V Fenstermacher

5

Eunice Medina

5

Available all the time to answer alll my concerns….

Priscilla Lannom

5

Mike made himself reasonably available and he found a product that met my needs.

Cosco Eric Williams

5

In having multiple conversations with Howard he was always very pleasant to speak to and kept me well informed throughout the process.

Deborah Dee Case

4

Nice guy and very informative nice doing buisness with

Kelly Stickley

5

Sylvia made our first home buying experience smooth starting with the first phone call. She was prompt, professional, always there to listen to our needs, and explained everything to us.

Kimberly Piotrowski

5

In a word, Justin! One of the best experiences I have had with a mortgage company. Thank you.

Debra Roberson

5

Rony Joachim

5

Great coms, team worked extra hard to get this done.

Malcolm Anthony Meyn III

5

Ryan always answered our questions no matter what time of day or night even when he was not up to PAR Thank you Ryan

Teena Marie Rhodes

4

Jordan was very helpful and patient. He did follow up on status and responded to any questions quickly

Wael N Armout

5

Chris was a pleasure to work with. The entire process was extremely easy and fast. He went above and beyond. And I'm saving $400 a month with my refinance Im a very happy customer

Janine M. Dippel

4

Joshua was very personable, attentive, and helped make the refinancing process seamless.

Kathryn Brecht

5

Carol and Sonia were amazing and very much patient. It was a great pleasure working with them!

Alitza Hernandez

5

This transaction was very smooth and they kept in contact with us through the whole process

Adam Neal

5

Maria A Osorio

5

Excellent care by Joe (Sales Manager), Joe (mortgage officer) and Diane (processor). The team went above and beyond the call of duty. I will encourage everyone in my family to contact Joe! Thank you

Konnie Kolnsberg

4

The closing is now > 3 weeks past and just last week receive the monies I expected to receive at closing and I've yet to receive monies due to me to pay off credit card and student loan. I find this unacceptable.

Gregory Keith Watt

5

Dalen was helpful, informed and just a very pleasant to work with at all times.

Brenda L Barry

5

Great was excellent kept us informed on everything and does what he says. A man of character and integrity.

Donna Reyes

5

Any questions I had Michelle answered them right away and was very helpful!

Emily Sciortino

5

This was the easiest Rifi. Everything was explained in detail step by step on what to expect. In the future I will use them again

Lasonya Morton

5

Heather Jean Bowman

5

Everything!! So responsive!

Barron Nicolas Bowen

5

Susan Cavaliere

5

Claudia was always prepared with an answer to all my questions as well as keeping me updated on the things I'd not thought to ask. A proper professional. Well done.

Ladonna Bailey

5

Quick response and patient

Solomon Adegunsoye

4

Was friendly and gave me good advice on best options for me and the best interest rate

Daniel Ruseskas

5

jonathan answered all questions that were asked quickly and helped us with the process

Carol A Argenti

5

Edward Scott Gerry

5

I always received an answer, on any question within a reasonable time. Thank you all so much much appreciated

Shema Williams

5

He was a very efficient person in his work and focuses on the need that the client needs and on helping the client. he is an easy person to understand. and very polite

Yonathan Martinez Robles

5

Excellent Customer Service!

Harry Narine

4

Thanks for always being available and answering my questions fully.

David Contreras

4

Aaron stepped in after 5 months of mistakes made by past agents. When Aaron stepped in, then things moved along as it should have from the beginning. Thank you Aaron

Susan P Distasi

5

It was an easy refinance with less stress thanks to Gary who took care of all my needs and i can say i was well informed of the options which made it easy making a good choice refinancing

Michael Junaid

5

Tanner was very professional and thorough with the information and services he provided. Overall, it was a great experience.

Ernesto Raya

5

Eduardo is an exceptional professional. He is extremely reliable, courteous, helpful and straightforward. I enjoyed working with him and felt confident things would turn out great. I highly recommend him. He is fabulous!

Melina Garcia

5

Brenda Smith Renfroe

5

Thanks! Great working with you again.

Dawn J Conley

4

Communication was always prompt.

Amanda L Lane

5

Super attentive! Very good communication. First refinance hassle free! I highly recommend her! Thank you Amber!

Maria Luisa Cota

5

Mr. Linder was knowledgeable and worked to answer our questions.

Donald M Mcleod

4

Jason is a real advocate for the client, and works tirelessly to finish a deal!

Steven G Remenap

5

Scott always kept me in the loop as to how things were progressing, he's considerate, extremely knowledgeable, and cares about his clients. I would wholeheartedly recommend Scott to friends and family.

Lorraine M. Kennedy

5

Tangyanika Taylor

5

Very professional and got me answers fast! Always kept me updated and made it a very easy process!

Shelley Eileen Frost

5

Very helpful and sincere.

Lorraine A Kolonich

5

The response of your rep.

Kristy Walden

5

Carol was simply amazing. She kept us informed every step of the way and I could always count on her. We truly couldn't have done this without her and I will forever remember and appreciate the high level of Costner service she provided

Peter S Haddock

5

Fast and efficient and also return calls and updates

Leighton Miller

5

Fast, efficient and easy to contact

Anthony David Pierce II

4

Everything John did was great. He would make it easy to reach him.

Kristen M Welsh

5

Laura was very helpful all the way through the loan approval process and answered all my questions in a timely manner. She was a pleasure to work with!

Daniel Romer

5

Laura Valenzuela

5

He always listened to all my concerns, then he answered all my questions appropriately. It is a gift!

Migdaliz Cotto-Ayala

5

David was always there when needed he treat you as a friend it was an easy transaction with plenty of detail if I have a question no matter how small he was always there to provide a fast response, Thanks David

Manuel A Romero

4

Jay was good the process took longer than expected or promised

Jerry Hardie

4

Give a heads up about the payments

Orenthal Atkins

5

David was available with any questions any time of the day and the process very smooth

Brent H Tweel

5

Mason was very helpful with explaining everything. Also always there if you had any questions!

Jacob Alan Smith

5

Peter was very attentive and helped answer all of our questions.

Kimberly Elaine Phillips

5

I am very thankful to have got this refinance done on my home. And to have worked with such a wonderful team to get this completed.

Stephen R Sparks

5

Things started happening when Carter took over my Home Loan refinancing. Thanks

Donald D. Wood

4

Good communication, responsive, reachable. Helped answer questions.

Joshua D Nematollahi

5

Emily Rebecca Matthews

5

The whole process was excellent. All information and updates with quick response and high accuracy. Personal communication beyond working hours. Thank you!

Anton Belenky

5

Gillian was very clear, good at explaining the options for the loan and the process, and responded to questions in a very timely manner. She was great to work with!

Adriane Seiffert

5

Steven Smit Jr

5

Hunter really worked toward my specific goal. He explained options and provided insight the was extremely helpful.

Jordan Eaton

5

Michelle helped us every step of the way, and we had a ton of questions. She stated in contact with us thru out the process so we knew the status of the loan. She is GREAT,

Robert Battaglia

5

Ngoc answered all our questions accurately, gave us updated info when we needed, and made the experience about as smooth as we could expect.

Colleen Mary Darrall

4

Lauren was very easy and pleasant to work with and made the process smooth.

Cynthia M. Nitschke

5

It was great, simple, Perfect and quick.

Solomon A Adegunsoye

5

Shelly was always available when we had questions. She worked hard to explain everything so we understood. Shelly went above and beyond anyone I have dealt with!!

Tyler William Day

5

The freedom the refinancing gave us!

John O. Kjelshus

5

Zeleke N Shendu

5

Jay was on top of everything and was patient with me and my schedule

Rebekah Lengel

5

So efficient and easy! Everything was as advertised

Kathleen Fritch

4

Angeline L Guns

5

John is always available and provides the right recommendations to clients. Great working with John !!

Fabio De Filippo

5

Matthew is an amazing attribute to your program. He was always helpful and able to answer all my questions!

Karen A Stipe

5

Got my loan to process even through all the bumps in the road with appraisal and lean.

Rebecca Hopkins

4

Frances B Ramsey

5

Very professional. Everything on time Really helpful

Erminda Chicas Contreras

5

Erica was wonderful to work with - she listened to what I needed to accomplish, communicated every step of the way and was always responsive when I had questions. It felt like I was working with a friend who truly cares about helping.

Carri C Rafferty

5

He communicated through text at my request which allowed me to handle the refi process while I was working from home.

Jennifer Fogarty

5

Whenever I had a question, no matter the time of day or different time zones, Tyler always got back to me quickly.

Andrew T Kuczma

5

This is was friendly and comenation was great and fast.Thank you.

Michael Farran

4

Jesse made sure that the whole process was well explained. Did not over promise any part and was very understanding.

Paula P Srey

5

Makenna was extremely responsive to me anytime I had questions and always offered additional assistance to make my experience as easy as possible.

Edwin F Kolitz Jr.

4

Detail, availability,responsiveness

Irma S Luong

4

The new amazing low interest rate and saving money!

Jessica O Meadows

4

Rick Jacobs continuous communication with us.

Christa Rossi

5

All my questions were answered in a timely matter and phone calls and emails were replied to promptly. It was a pleasant experience dealing with Jovita and Caitlin.

Daniel Scott Baumann

4

Ease of communications….offered information via text messaging or emails

Margaret A Gilmour

5

Tina was great at communicating and answering any questions we had! She made everything seamless!

Jessica A. McCarthy

4

Very informative... Loan closed in record time..

James E Campbell

4

The issues I had were not with Rich or Tatyann but the changing requests and requirements from the underwriters. My ratings were not perfect because of the underwriters. Rich and Tatyann did the best they could with what was handed to them.

Michael Wayne Cannon

4

Micheal always promptly returned calls or emails with answers to our questions.

Denise R Tobkin

4

Too long, too many repeat requests and questions, long review times.

Nancy Peno

5

Jaclyn Johnson

5

Fast, easy, always available

ROSA CRUZ

4

She was available for questions, helpful with the paperwork that needed to be sent.

Laura Thomas

5

He was proactive in driving the process and advising me an what was coming up next

Adam Keller Newton

5

Robert is very knowledgeable, he answered all my questions and provided valuable information, smooth process, very satisfied and will recommend.

Patricia Mcmillan

4

Yvan provided proactive communications and was very responsive to my inquiries. I felt he really looked out for my interests, so I am very appreciative of his efforts.

Harvey H. Ahn

5

All the help that was provided from Courtney

WILLIE PHILLIPS

5

Anna understood exactly what I wanted and needed to occur in this transaction. She is confident of her skills which created a comfortable relationship between us and allowed a stress free negotiation!!!

Barbara Jean Stafford

5

Very professional. Made it easy with my schedule with everything, especially communication. Always responded to any questions I had immediately

Timothy Daniel Wells Jr

5

Beatriz was very helpful and knowledgeable and was very responsive to my questions and concerns.

Kristen J Bongard

5

She is a true professional.

Linda J Stanley

5

Ease of communication. Only criticism was the duration it took to close.

Michael C Matheson

4

Received good rate. Service was great. Great communication. Clint was very friendly and easily reachable.

Krithika Shanmugasundaram

5

Very easy process. Not stressful. Eric was very helpful.

Emily L. Miller

5

Barbara Scarbrough

5

Rebecca was knowledgeable and always available to answer my questions quicky.

Latasha Trice Joyner

5

Everything handled timely and professionly,

Anthony J. Lobato

5

Tanya Levandoski

5

It was great working with Aaron.

Krystal A Whitelock

4

Very lengthy with lots of communication. Maybe this is just how long these things take but it felt excessively long

Craig Willey

5

It was a very smooth process. Jim was able to meet my needs with this refinance when both Rocket Mortgage and Loan Depot couldn't.

Deanna Whitaker

4

Great experience highly recommend.

Cheryl Reetz

4

It felt like after Steve had received our business he passed us to Vincent Shih and communication waned significantly.

Gabriel Ledezma

5

Scott stepped in after my previous loan officer left the company and got the ball rolling. Despite the frustrations and lack of communication beforehand Scott came in and did a great job thanks!

James R Bolton

4

The best part of doing this loan was being able to work with Ngoc Lee....she is awesome!

John Thomas Burger

5

Jay Howald did an excellent job on communicating everything, keeping us updated. Always answered calls, or returned them and followed up with every question we had. Thank you so much for all you did and all your patience through this process!

Manuel Jesus Jerez

5

Erica was very professional and felt like family! Easy to talk to and worked hard at answering any questions or problems that came up. I've already referred 3 friends to her!!

Cynthia K Stanton

4

Much less painful than I thought it would be.

Aneita G High

4

Dwight D Larks

4

At the end we received a low rate

Frank S Previna

5

Jackie is AMAZING!! From start to end everything she told me was on point. I never thought we would be able to refinance but she made it happen. I can't thank her enough. Thank you so much Jackie. 100% Awsome!!

Pamela I. Postigo

5

Helped every step of the process and in our own language.

Jose C Hernandez

5

Matthew was such a huge help, and always made sure I understood the process. And he was very personable which made asking him questions easy. Definitely a great lender to work with! Will continue any future business with Matthew.

Neal E Maples

5

Jinrao Wang

4

Jared was incredibly informative and patient when I needed some finances explained or didn't respond to my emails in a timely fashion, thanks for all of the help!

Zackrey L. Rees

5

Patricia Emefiele

5

James E Halvorson

5

Easy and right amount of communication

Maria T Concerto

5

Everything was very smooth. No stress.

Gina Riley Figuera

5

Very smooth and coordinated.

Eileen Mae Hardesty

5

She was great always kept me in loop. Very kind and easy to work with.

Kristine Su Kisamore

5

Cindy A Bowling

5

Randy was attentive to our unique situation and helpful throughout the process.

Alison R Thunberg

5

Easy to get in touch with, explained everything well, helped make the process easy.

Damaris W Caraballo

5

Dale J Kojac

5

Luke made this experience and easy to understand unlike other loan officers that don't explain and try to argue but Luke did a great job would recommend him to anyone!

Shelby D Gregg

4

Pleasant to deal with and able to assist.

Karen K Hicklin

5

Communication and Jason always kept in touch with updates and ways anwsered questions and made the process easy for us. Thank you for everything.

Jenifer Layne

5

Debbie Tougas

5

Howard was very helpful throughout the process! Would recommend him to others. He explained things in an easy and precise manner. Was always available to answer my questions.

Marlene A Koumbis

5

Alan always responded to questions during any time of the day or week.

Chaz A Norrgard

5

The communication from your office to my wife and I was extremely on point. Always timely and up to date.

Wendy A Tretheway

5

Mason was very informative and was in constant contact with us at all times to answer any questions or concerns we had. He walked us through the entire process on what to expect and who we would be hearing from and when.

Valerie A D'Esposito

4

Breana Leigh Piles

5

Daniel made my refinance simple and easy. He explained the process well, and he was available to answer my questions along the way.

Andrew Jackson

5

Excellent communication, diligent, convenient, and proficient.

Danielle Cochran

5

Adriana Koprucu

4

Gary, was determined to get the loan approved and was diligent throughout the entire process.

Barbara Lois Drinkwater

5

Edward M Meza Jr.

5

Teena R Staller

5

He always kept me updated about my refinancing

Estefani Garza Esquivel

4

Graham Boyer

4

The amount of paper work to gather and send was tremendous. I felt rushed through parts of the process to deliver documents "now" when I was not able to.

Bradley Hall Crombie

5

Very friendly and helpful. Always stayed in contact. Made everything as easy as possible

Christopher Lee Sellers

5

He was able to answer any questions I had and if my husband or I came up with any questions he went above and beyond to answer them

Lynn Goodrich

5

Shelly was great. Shirley was not. We had to all several times to find out where we were in the process and if we needed to do anything.

Jeannette Lynn Albright

4

Nick was kind and patient with us through the entire process

Jennifer Snyder

5

Matthew was very responsive the entire time, things went very smooth..

Keith L Cason

4

Greg was great and I would rate him highly. The people we dealt with for the loan processing were poor and should not be doing their current job. For that reason I did not rate it as excellent.

James D DeHart

5

Great communication and understanding and very respectable. I would definitely use Brian again 👍👍👍

William Murray

4

The process was easy and not at all frustrating like I had felt with in the past. Mr. Gentzler kept in contact with me constantly throughout the entire process for closing. Thank again my friend!

Othel Jackson

5

Kyle is very patient in explaining to us (Gloria & I) the details & intricacies of loan application. He has gone beyond our expectations. As I have stated previously an asset to your organization.

Arturo S Lucero

5

Rapid, knowledgeable responses and a friendly, professional disposition. She always made herself available.

Zynah Brooks

4

She's great at keeping me posted.

Vuthina Roeun

5

I felt very comfortable talking to him. He solve all my questions and doubts that I had and made my refinance process smooth . I really appreciated his understanding. Thank you so much for all your help God bless you.

Mariaelena Ortiz

4

Rachel Sarah Symon

5

Peter was always available for any questions or concerns I had and made the whole process very easy.

Daniel O Clark

5

They were very nice , kept in touch. The mortgage process was easy.

Tiffany Marie Belline

5

Most of the communications with David were very prompt. Most questions and requests were answered quickly. He was very friendly throughout the process.

Jesse Frank Cornelson Jr

5

Always available when needed

Hugo Franco

5

James took his time and explained everything to me. Answered all my emails promptly. He was very helpful and professional.

Micah Fair

5

Ngoc was quick and attentive. She was able to lower my rate and do what Rocket Mortgage couldn't do. Thank you.

Janice M Hammel

5

David, was very responsive to all my questions and concerns. He call us back as many times as we called him. He cordial and experienced.

Theophilus C Enyia

5

All of the above. Eddy was honest, direct, professional, and responsive.

Kareem J Duncan

5

Jared was so easy to work with. We just recently walked away from a refinance at the closing table because nothing was right. Jared follow up and followed through for us. We greatly appreciate his help. Thank you!

Danielle Kehling

5

Beatriz was very helpful!

Michael L Ruschman

5

My communications with Daniel, Adilene, and the Closing Attorney was fantastic! I was very impressed how went smoothly. Thank you very much.

Allan Frederick Williams

5

Fast efficient and friendly

Lisa Patterson

5

Communication and response to questions

Ebonee R Oliver

5

Loan took far too long to close

Peter Ward

5

Daniel was excellent and very accommodating

James R Beaudrie

4

Austin explained everything clearly and applied no pressure whatsoever. It was like working with a close friend. The process took way longer than expected is my only criticism but I understand the care they need to take to mitigate risk.

Jacqueline Juliana

5

Tina will always contact me when I reach out to her for clearing on any circumstances

Earlease Campbell

5

Matt was always available to answer questions. He was very supportive and helped clear roadblocks. I found him enjoyable to work with and would gladly use his services again. Matt is a real asset to your company.

Martha Maselko

5

The process was quick and communication was clear.

Lauren Finnegan

5

Attentive, responsive and professional! My expectations were exceeded!

Scotty Champ Mcclain

5

He was cert personable and easy to talk to.

Robin W Creviston

5

preston spence. he listened, went to work on our requests, matched what we asked for and even up the game to offer us a phenominal deal - Preston gets it ! Please give him a promotion and bonus

Edward M Giordano

5

Karen and her support team were great to work with. Communication was excellent!! I knew every step of the way where we were in the process. Awesome job!! Thank you!!

Tamera L Jones

4

I had never refinanced my house before. Steve made it easy. He and his staff were always available to answer any questions I had. Thank you Steve

Pamela J Baker

5

Joseph is the best in the business hands down !

Dustin R Fenn

5

Easy process, patience with my work schedule and not putting pressure on me. Communicated all the way through.

Ernest Calvin White Jr

5

Due to various issues/complications in our finances, it took almost a year to finalize our refinance. Richard never gave up and we finally resolved all issues to successfully refinance at the originally quoted rate. He did a great job! Thanks!

Kelly P Gates

5

Jeffrey was professional and patient every step of the way always keeping me updated throughout the process as well as on track!

Lori Carroll

5

Chris was motivated, professional and polite.

Panagiota I Harris

5

Very easy process. Communication was always open via email, text or phone call away. Excellent customer service!!

Curtis Mcgill

5

Friendly, knowledgeable, on time service. Overall pleasant to work with.

Susan K. Sok

4

Efficiency and a great rate

Lisa S Colvin-Ellison

5

Todd and the lawyer that showed up at my place were great, all the others that took place in this were not up to par.

Robin Alexander Vaughn

5

Mr. Krug was great. The communication was very professional and courteous. Great experience with the process.

Joseph P Conti

5

Luke worked hard to get us an even lower rate than we had originally discussed. When the process got slowed down (due to no fault of our own) Luke ensured we would not lose our rate. He kept his word!

DeMarquis Hayes

5

He is a fantastic person with solid knowledge of business always ready to support in need. I called him even off hours but he never said no… hats of you John.., will work with you again- vijay

Vijay Kumar

5

Carol E Burke

5

Everything went smooth and professional

Sonia Margarita Lapaix

4

This was not Joes issue. We applied and had to provide the same information over and over again. It took 7 months to finally close this loan and I don't believe we will ever do business with this company again.

Linda S Kluy

4

The whole process was easy

Henry Metzger

5

John L Kiske

5

Very fast and curious help to get my refinance.

Kent Mueller

4

Very easy to get ahold of and a very streamlined and easy process with Josh

Janine Huisenga

4

All questions were answered

Kenneth E. Renfroe

5

Constant communication and I felt like he was really trying to give me the best options available at the time. Have already recommended him to friends and would probably reach out to him specifically, in the future.

Jennifer Mckeithan

5

Stacey A Katen

5

Personal attitude towards my needs.

Robert D Lindsay

5

Shaman Sellars

5

I didn't really have to do anything. Everything was kind of done for me. Which made my life a lot easier.

Juston Hendon

4

Brittnee was gracious and helpful even when issues arrised.

Holly Essner

5

Quick, honest, and accurate communication.

Shiloh Conway

5

Makenna was great. No complaints 😁

James W Holland

5

Bobbi L Williams

5

Agent who was incharge of loan Ngoc Lee.

Dinesh S Naik

5

David went out of his way to handle things when needed and kept up with communication. And continued to follow up after the process was done.

Marty Edwin Coyle

5

Gregory Bruce McKown

5

prompt responses, great communication, and when we spoke everything was understood and felt at ease with the while process

Angel E. Rodriguez Jr

5

Jordan made it great. Personable, caring, and always only a phone call away no matter what time of day. Great customer service!

Robert P Nolan

4

Great communication and answered questions when needed. Able to get a hold of him when needed also. Very pleasant

Julian J Chavez

5

The response to any question was received quickly. Very knowledgeable.

Jamie Lorenzetti

5

Kent was very responsive and informative throughout the whole process.

Mark D Mcclintock

5

Paul Philo

5

How hard the team worked to make everything go smoothly.

James D Vernon

5

Lindsay was knowledgeable, thorough with the loan docs and super friendly.

Joy Thammavongsa

5

Jaysen was extremely helpful and informative. He made the refinance process simple and explained every option to me. His fast communication was impressive. I will definitely recommend him to my friends and family.

Jennifer Helton

5

Leslie made the entire process very easy. She us extremely friendly and knowledgeable! I was an absolute pleasure working with her.

Crystal A. Elks

5

My overall experience with Jason was wonderful. I can't say the same for the loan company itself. However,Jason did his best to make sure he was on top of it.

Sun Jung Park

5

Very professional, great communication, very open with necessary options on any decisions to be made and very thorough and all questions.

Elvera Maria Burns

5

Karen is always very knowledgeable and patient.

Amy R Kiske

5

Kept everything timely and on track.

Bohdan E Porytko

5

Brittnee made my refinancing go as smoothly as possible by quickly and very satisfactorily answering all my questions and concerns.

Athena Giwa

4

The process took way too long. Not Matthew's fault.

C Saxby Chambliss

4

Thank You. Transaction was smooth and efficient.

Shawn O Ponce

4

Austin did not appear to use salesmen or negotiation tricks. He answered honestly and was willing to work with us. When ICG had to change things or made mistakes, he quickly alerted us of the changes and worked for ICG to cover the cost of the change.

Isaac D Goodin

5

Jake was so easy to work with even though we had some issues throughout the process on both my current lender end and on ICG end. He made it easy with all the issues.

Melinda Richardson

5

He handled things in a timely manor and kept me updated

Donnell L Lewis Jr

5

The team stays on top of communication, provides clear direction, and is always available when questions arise. Very happy with their expertise and timely execution of service!

Patricia A. Cates

4

Michelle was very responsive and helped me through the whole process even a question after close.

Alan Horton

4

Buena comunicación muy amable

Pedro Garcia

5

Dan was of the utmost professional, yet very personable. I would recommend Dan to any family or friend. It has been a pleasure to work with Dan! I will definitely be back if I ever need anything!!! Thanks so much Dan!!

Nicholas J Conway

4

Theresa and Brook did an awesome job!

Woong Seo

5

My questions were addressed immediately

Trixie Owen

4

Alyx was very communicative and helped whenever she can.

John Chen

5

Prompt, courteous response with all needed details.

Nayana K Joshi

5

Scott was excellent communicator and responded quickly and had excellent ideas. The loan closer wasn't knowledgeable and a very poor communicator.

Constance Pierce

4

The process took too long

Gregory W Smith

5

This is the 2nd time I have worked with Dan, he's amazing in everything he does. He always gets the best rates for the best deal. I will continue to use Dan in the future as long as we are able to.

Katherine Anne Torres

4

The process went fairly smooth and did not drag out.

Vincent J. Didaniele

5

Ngoc was on top of everything; called and emailed to keep up with communication.

Jennifer Hanzlik

4

Just the complete process.

Janice G Diehl

4

The results and the relative simplicity

Jake Brendel Wade

5

Everything and everyone!!

Kim L Richardson

5

Philip and Nicole worked with us to expedite the loan process and helped us through the difficult assembly of documents, etc. They were always kind and helpful.

Sharon Poinier

4

She presented a consistent point of contact especially when there were hiccups. Very helpful

Diana Mary Paque

5

The communication was excellent and very friendly.I am very happy with the outcome. Would recommend it to anybody Thank you Jason Ewing and Joseph Lafrieda.

Renate Wilson

4

Matthew responded quickly to all my questions and guided me through the process with total professionalism.

Mark Ledrew

5

Great overall service. Timely responses and very knowledgeable.

Daniel J Gervasi

5

Not getting surprised with Eileen that we didn't know it was there

Robert J Mccurdy

5

Christopher provided quick responses and was always helpful throughout the process.

Scott Christopher Callaway

5

Erica was always accessible & very knowledgeable

Artemus Norman

4

Everyone was ver helpful and efficient. Matt was very on top of things and the process went very smoothly.

Grant A Wietzel

5

He is very good in communication and providing information on time to get the loan approved .

Jagdish Lalchand Prajapati

5

Karen did a great job keeping us informed and keeping the process moving!

Jeffrey D. Baird

5

Chris was wonderful! Kind, funny, knew his stuff. Loved working with him.

Philip J Matonti JR

5

The whole process was made easy and everyone communicated effectively.

Casey Miles Williams

5

- Kevin offered me a good deal with lower interest rate, lower monthly payment, shorter loan term. - clearly answered all my questions - quick responses - fast processing

Taiqin Huang

5

Shiori Williams

5

Daniel kept me up to date on the process and ensured I knew the primary aspects of the transaction

Kevin Haupt

5

Everything went smoothly. Even with my job having wierd requirements for proof of employment. Got a great rate.

Zachary R Wilson

5

Lack of communication and lack of knowledge of loan processor. Took way to long to close loan. Repetative request for loan docs after receiving them, apparent disorganization.

Theodore Pierce

4

Speed up the process and eliminate the duplication in signatures. We signed several sets of documents 3 and 4 times. At times I was about to end the process, it's maddening!

Christopher R Mitchell

4

Great communication, no issues at all.

Michael Lambert

5

Attentive, always available and efficient

Urszula Ledka

5

Friendly, helpful, and professional.

Byron P O'Hare

5

Timothy J. Clark

5

Blake was consistently professional, personable, and most importantly, extremely responsive. Was a pleasure-will definitely recommend.

Sheilah M Feagin

4

Barbara Rabii

5

Friendly, up front. Answered all my questions.

Jacklynn Basnett

5

Availability of communication. Responses to concerns were handled professionally and with compassion.

Deanna Hall

4

Susan L Secker

5

Jonathan made the whole process comfortably. He broke it down in a very simple manner and we were able to take our decision.

Akinbola Olumuyi Owanikin

5

Working with Ms Lee was an awesome experience, her appreciation for military members and her knowledge of all our venifits made so easy to comunicate with her. I will continue to use Ngoc Lee for all my future loans. Thank you

Julian L Santiago

4

Theresa was always available and answered all of our questions.

Lindsey Seo

4

Great attention to detail.

Jon Milton Nesbit

5

You have great communication and helpful information and do a very good job thank you

Abel Garcia

4

Mike and Valerie were always there for us. They were very profesionals and got us a very good deal. Highly recommended.

Alberto Bachell Aloma Lopez

5

He worked with me daily until the process was complete. I probably would still be waiting to refinance if it wasn't for all the help he gave me. Very pleasant individual.

Stella Dopiriak

5

On point great communication.

Francis Lettko

4

Good communication, good service, patient and respectful with customer. Never felt like i was getting the hustle. I went with this mortgagor because of Matt's conduct.

William C Blaufuss

5

Communication was Prompt and thorough. Professional service- even when I had several questions

Susan R Drinkut

4

The speediest response to every and walking me through exactly what was gonna happen

Michael Porras

5

Natolya Sylvie Chulaparn

5

Keeping me timely informed of the process and any delays.

James Antonio Cross

4

Great Communication and easy to asked for questions

Ron Adriel Agne Mondragon

5

Great service, on time responses, very helpful

Arman Hakhverdyan

5

Josh and everyone else at ICG made sure this was a smooth process. Denise kept me informed & she was easy to contact when I had a question.

Amy Ferguson-Goodwin

4

Thaer was great from the first phone call

Wilmer H Stubbe

5

Response time to questions even after normal business hours

Kitty M Lewis

5

Brian and his team are great. Yall are awesome

David Wayne Powell JR

5

Great communication, friendly and helpful

Edward D Zisman

5

Very friendly and knowledgeable

Kelly Banks

4

i enjoyed my transactions with Matthew but I did not appreciate my interactions with his assistant

Mary Norene Jamieson

5

Best processor I have worked with.

Matthew Bohlen

5

Serhan Sari

5

Antonio made the process easy. He was very informative, used email, text, and telephone to follow up on key points, and fully explained where we were and what to expect. I enjoyed working with him!

Charles Kent Lepley

5

John explained the process very clearly & kept us up to date with follow-up changes often. He answered all our questions timely. Kailie Johnson, our processer, was also great in taking us through the whole process.

Diana G. Wiehe

5

Dustin is an expert in his field and always gave us all our options and all the information we need to make the best decisions for us. Super quick responses and great communication throughout the entire process.

Carrie Austin

5

Quick clear communication

Harry Smith

4

Jesse was great with communicating theoughout

Nicholas Gonzalez

4

He was very accessible and answered all the questions we had.

Gerald N Sorrentino

5

Great person, very trustworthy and knowledgeable.

Robert Sternberg

5

Good communication from all involved.

Jody Lyn Dietzel

5

Christine Gaidowsky

5

Phillip provided fast and accurate answers to all my questions and helped make the whole process very comfortable. Exceeded my expectations.

Hans L Brain

5

Rich Jacobs constant communication.

Mark Rossi

5

He was always there to answer a question and very pleasant to deal with

Keith Brzezinski

5

Easy process! Already referred him to a friend! I'm very grateful for his assistance!

Jody Leonard

5

Karen was very friendly would answer calls or emails right away helped talk me through alot of stuff I didn't quite understand

Jeffrey E Venafro

5

Greg was great to work with throughout the refinance process. He answered all questions and when it was something he didn't know he would find out. He was super friendly and quick I. Responses whether it was email, phone, or text. Thank you Greg!!

Jacqueline D DeHart

5

Coit was very informative and professional as always!

Matthew S Myers

5

Clear communication, prompt responses to questions, help following up and connecting all parties needed to close the loan. Highly recommend Ed for his knowledge and attention.

Brian P Ranson

5

John is conscientious and caring. He provided great service through the entire process. I have recommended John to my friends.

Jacqueline P. Testani

4

All in all a great, easy experience, from start to finish!

Joshua D Smith

5

Great communication and attitude!

Kristen L Titus

5

Stephen helped me with my refinance for our house very smoothly from the start to the end, he cares about what he was doing, and making sure we both are on the same page to get things done quickly.

Koon Keung Wu

5

Personable. Professional. Gave us the best remortgaging options. Helpful with any questions or concerns.

John Paul Weaver

4

Jason was very communicative & knowledgeable. He kept me informed at every step of the process.

Rachel Deuring

4

less forms, which i know were due to covid, and the complexity of my purchase

Eugene T. Foley

5

Her friendliness and her weiliness to help

Virginia Superba

4

Both people was great and the notary in Chicago was great.

Eric F. Head

5

Danielle and her team provided the best client experience. Danielle gave clear and concise information.

Richard Carrera

4

Alex was always available and willing to answer any question

Carl Duda

5

Thorough explanations of all my questions, quick response time to my emails, persistent and confident but realistic to my desires, and a very sexy voice.

Jason Nelson

5

Anthony and everyone made the process fairly easy for us. He would also respond to our questions in a timely manner and guided us throughout the entire process.

Joseph Rodriguez

5

Chris worked very hard to get us what we needed in our refinancing, he communicated with us and was very knowledgeable. His staff also was great. John

John Stevenson

5

Excellent Service and Hospitality

James Peek

5

Jon was always available to guide us and answer any questions we had about any and all aspects of this purchase. He walked us through from beginning to end.

Karen Aldorando

5

Anthony was always on top of things ,very efficient and quick responses

Jeffrey Nigro

5

After hours and personal attention even when he had family stuff going on

Christopher Lee Netsch

5

Daniel was very helpful in the process of Refi my home, thank you

Govindra Manbodh

5

Merdiana was very prompt with any questions that we had and answered them thoroughly. She is very pleasant to work with.

Teresa D Rondot

4

The experience was cut and dry. I have no negative opinions on it.

Alexander Palson

5

Mr. Jeffrey Wills was very professional, Knowledgeable, cordial, and respectful. He was always answering all my questions. clarifying any doubts. I was very please with his job well done.

Antonia Nichols

4

Chris was easy to talk to and he helped with the newest technology on sending documents in.

Jeffrey L Gray

5

Great communication trough it the entire process, he helped me understand every aspect.

Julio C. Flores

5

Chris has a great personality and kept me informed through every step!

Tina Smith

5

Very helpful and supportive. Make you feel comfortable and approachable throughout the process for any concerns or issues encountered.

Maria Gregelyn Sambre

4

Very thorough in there searches for background

Marion Gray

4

More timely. It took 9 months for a refinance. I gave up until I got that last call from Jeremy. And then it was done the following week. Jeremy was great but I can't tell what was going on with the rest of the team.

Janet C Turner

4

Her quick responses and updates.

Michael Richard Willis

5

She made herself available to answer my questions and to work through any problems

Kathryn C Sutherland

4

Jim provided guidance through the entire process.

Doris Koprowski

5

Ameer Ali

5

Dan Zhao

5

Efficient, professional, patient and informative. Exactly what I was looking for prior to entering the process. Thanks a lot to Aaron and the awesome ICG team.

William Conor Mooney

5

Peter can be easily reach out. He usually get back to his client quickly. He has good experience and knowledge with the load process. He is able to provide good advice to his client.

Man Li

4

Matthew explained things clearly and was able to answer all my questions. He kept me in the loop the whole way through and I never felt like I didn't know what was happening and what was next.

Brian P Bishop

4

Cotie was great at helping. I look forward to speaking with him in 6 months if interest rates stay this low.

Tressa Cullen

5

John commuted well with my husband and I. He also was very helpful when I was having problems logging in.He made the process easy.

Tami Michelle Mcclain

4

Mike was very responsive to questions and helped me through the very arduous process.

Nathan McKinzie

5

Yvan is a smart and very nice guy.

Robert Burton Marshall

5

I received multiple options to consider which was very helpful. Robert stayed in touch during the whole process and was always available for questions.

Claudia M Roll

4

Rebecca was very responsive and answered all my questions. She was great to work with!

Matthew Furan

5

Jared A Dewart

5

Friendly, fast, knowledgeable representatives. Pleasant & always responded to calls. Great company. Definitely recommend to others.

Patricia A Miller

5

Individual attention. Friendly service. Very knowledgeable. Returned phone calls fast. Great company.

John S Miller

5

David was great. But once it went to the underwriter, the process seemed to take forever.

Kirk Eide

5

Easy, knowledgeable, polite

Sandra Morris

4

Faster processing in underwriting and not so strict for applicants that have plenty income and excellent credit.

Donna B Pence

5

The responsiveness of Matt and team, the updates I received throughput the process and the level of professionalism was great. There were no surprises along the way. It was great working with this team.

Lillian Florence Mugonyi

5

Robert had great, responsive communication and answered questions honestly and in a helpful manner. Would highly recommend!

Thomas Battista

5

Michael Lederman is an asset to your company. He is knowledgeable, courteous and accessible.

Daniel Spector

4

She was very responsible and patient with all my questions.

Zitong Zhao

5

Prompt, polite and accurate communication with details.

Kaushik N Joshi

5

Despite the length of time it took Brad kept me updated on everything giving me peace of mind and a great rate!

Sean P Dunois

5

Jonathan was very responsive and in communication on a regular basis with regard to the loan. He guided me through the process every step of the way, and it made the process go much smoother.

Kathy Espada

4

Shiv Jai Shukla

5

Worked hard on our loans. Always was available

Matthew T Lowry

5

The people that worked with me kept me informed the all the way so it made it very easy for me they were great to work with

Theresity Smith

5

Matt was very good at keeping me informed & responding to my questions quickly.

Stefanie M Waugh

4

My unpleasant experience was due to the length of time it took for the loan to close. I applied in March and it closed in September. Responsiveness and the communication from Josh and Brittany were good.

Victoria L Delaney

5

His attention to detail was unmatched. Great experience.

Matthew J. Gabriel

4

Good communication! Process was just longer than described.

Jeremy J Glasson

5

The loan officer always response immediately to my questions. She is very initiate in trying her best to make the application complete. The loan processor may have less experience, the loan document had a few discrepancies.

Chien-Liang Tu

5

Reinhold J. Heck

5

Hunter, was great to work with. There were a few others that were questionable there there response times that make things questionable. However Hunter was able to resolve everything And he returned calls which was most important.

Tracy L Popp

5

Erica is very professional and helpful Person.

Jose L. Casillas

4

Communication, When I had questions Michelle was able to handle the issue .

Thomas Kowalczyk

5

Her willing to be patient with me until the entire end of process was completed.

Gilbert Velazquez

5

Very detailed oriented and great communication.

Robert P Hurrell

5

how on time and fast everything went getting my refinace done

Maurice L Dunham

5

Experienced and professional always thinks of the best of the his customers.

Dana Zadika Diamond

5

Simple process and friendly service.

Marie Germano

5

She was so helpful and really went out of her way to get things done the right way and fast Loved working with her

Edgar D Vazquez

5

The great communication, being able to explained when ever needed, walk you through any unfamiliar technology problem. Having the choice of emailing, mailing, faxing documents., Overall the service was great and Tina is awesome doing her job.

Soveira Ramirez Alcantara

5

Available all the time with information and next step instructions

Topendra Rathaur

5

Jordan went above and beyond to help us through this process. There was one point where I was considering to cancel this refinancing, but Jordan came to our rescue and helped us work through it. He is such an asset to your company.

Timothy R Cavenaugh

5

Just an over all great experience. Already referred my friend and he is in the process of doing their refinance.

Michael Elles

5

Very professional and responsive to questions I may have had.

Tina Michelle Adams-Moore

5

Jaysen made the experience easy and was very helpful with any qestions.

Mary Alice Smith

4

Each time I had a question they were there to answer my questions and changes I needed to make.

Frida Rundell

4

It moved forward on a timely basis. I'm a Notary and have heard about a large number of "nightmare" refinancing. Ours was made really easy compared to so many I've heard about.

Rebecca A Lecy

5

Stephanie Jane Hale

5

Excellent communication and a continuous effort by Dan to get things properly done in a timely manner. Always respectful and personable. Great experience!

Benjamin Kantor

5

Patricia Tate-Jackson

5

He guided us through the entire process and we were pleased with the results.

Louis Caputo

5

Ja.es great to work with made things easy great jo b would do business with you again thanks

Melvin D Armstrong

5

David tried to make this as smooth as possible

CHRISTOPHER D. BROWN

5

Brei did a great job always respond back my email and keep updated great service great person

Edward N Navarro

5

Antonio Loza made this process GREAT!!! Best employee I believe the company has. Communication was great and he was spot on with the information he provided me. I would recommend people to work with your company and more specifically Antonio.

Adrian Santos Lopez

5

Very good professional personal

Wanda Esmeira Perez Cartagena

5

Felt like Erica cared about me.

Angus Y Fan

4

Communication and understanding that this wasn't my first loan or refinance and that wasn't interested in cash out or any other items that were add ons

DEAN WAYNE AVERELL

5

Jesse was very professional and kept us informed through out the entire process

Igor Baricevic

5

The way everything was done and the commutation was great and helped me a lot thanks

Roy D Mann

5

The customer service Ngoc Lee gave to the loan process made it a very easy process. Need more people like her that go above and beyond tho help you however they can.

Mark Darren Simmons

4

Jay was very accomadating

Richard M Weiss

4

I think it was kind of slow in the ladder stages in underwriting

Mark D Caprarola

4

Jerry E Hawkins

5

Sara was very knowledgeable and took the time to care for my young family.

Robert B Holcombe

5

Blanca was kind and patient, answering any and all questions we had. We felt really supported by her and she helped us decide on a mortgage that was the best fit for our family.

Samantha Hovey

5

Aly is very responsive everytime I have a question. Very satisfied with her service.

Cherjui Fu

4

Very clear to talk to and easy to talk to. He was easy to reach at just about all hours of the day. My only recommendation would be to provide a clearer outline of the action items and expected timeline for the next step as we move through the process.

Timothy Coogan

4

The edocuments portal was easy to dign in, navigate, and complete tasks. In my particular case the only holdup was a HELOC I didn't wish to combine with the refi.

Kip D. Atkinson

4

The way Blanca clear explain, the several options I have, and also the way she always kept us inform about the process situation of the loan. Thanks.

George Coulson Sr.

4

she was very thorough and courteous.

Michael T Nolan

5

The experience was great. The communication was on point and all issues were addressed adequately. Thanks for your help

Letonie Whitaker

5

The whole team was on top of the process and we were able to close super fast. It was a great experience.

Jonathan A Burdick

5

Bree was great to work with! She was very easy to reach. The length of time from beginning to end was way too long! I would work with Bree anytime, but not ICG.

Timothy R Dunaway

4

Preston was easy to work with. He made the whole process smooth

Shelley A Renner

5

Sharon Knox Douglas

5

The overall experience was great.

Hans David Torres

5

Mark R Iannotti

4

Outstanding customer service.

Curtis L Adams

5

Mark A. Kotheimer

4

Matthew Paul Camp

5

Dan was great… knowledgeable and very accommodating

Daniel Esteban Gonzalez

5

Matthew answered every question I had and was great about communication!

Nathan B. Gibbs

4

Other than it took to long for my taste....communication was great and I got help with things I didn't understand or know how to do.

Karen A Hildmann

4

I always knew what the current status was and I could always rely on prompt response when needed.

Perry Q Hollen

5

The process of easy going!

Humberto E Martinez

5

Mr. Martinez did an excellent job, he was courteous, knowledgeable, and efficient. I would recommend him highly.

Richard J Herschaft

5

I enjoyed working with Rich. Overall process was very simple.

David A. Freda

5

My experience working with Brody on my home refinance loan was excellent. He made the whole ordeal seamless and pleasant. I can't say enough good things.

Chase K. Wynne

5

Danielle was a great advocate throughout the process. She supported me every step. Her communication skills are first rate.

James M Kalish

5

Ryan is a very happy pleasant person to work with and very talented and does his job very well! Thank you 😊

Darlene M Keeler

5

Daniel always responded promptly to questions and requests and was very forthcoming with updates.

Stephen F Laskovics

4

Mr. Ogbue is a pleasant and a patient man.

Gloria Osaigbovo

4

Jeffrey P Clement

5

User friendly and feedback was timely and informative.

Joseph Hammond

5

Clay is very personal and always available. Answers all my questions even the crazy ones! Took care of contacting a lender for me that I was having trouble with. He is great!

Nicole M Winters

5

Mr. Robert and all the Team

William I Dudley

5

Open and continuous communication throughout every step of the process. I work in an area where I can't have my cell phone and Tyler made himself available at odd hours for calls to make sure that I was taken care of.

Benjamin L Bublitz

5

David was there throughout the entire process of loan application. Easy to reach and always have an answer to my questions. He calls me back if I can't get hold of him. Very professional.

Myla G Mercado

5

Austin R Fulmer

5

Easy doing business with, very detailed, and takes time listening to the customer's request. Each time I called he returns my calls and follows up with an email.

Jean R Tchocksi

5

Always available and makes things easy to do.

Ricardo Matty

5

Lenny and Maria made the whole process easy.

Giuseppe Caracciolo

5

She was always on time with her support both with emails and phone calls. She went above and beyond.

Wesley M Dorsey

4

Dalen was always there to answer my questions and he was kind enough to educate me on the entire process.

Mary Attracta M Ibegbu

5

Great Service, very helpful. Will recommend to others.

Victor P Romero

5

Filled out application online. Communication with lender was great. Loan was processed quickly.

Theresa Lavallee

5

Robert was on top of the loan every step of the way. When my emails couldn't go through because of an IT issue, Robert called or text to be able to communicate.

Cassandra M Bennett

5

Everything was easy, well-explained, and quick.

William L. Jacques III

5

Clear and organized communication as we worked through the lengthy document requests.

Allen Mcanally

4

Devin's bubbly sense of humor, her pleasant attitude, and well around communication made my whole experience a joy in speaking and working with her.

Clyde J Marshall

5

Worked seemlessly with Jacqueline Villalobos at ICG.

James Salvemini

5

Will did an incredible job and was great to work with.

Wesley Dale Young

5

Great communication and patience. Overall fast and reliable to work with.

Leroy Medrano

5

Danielle saved the day after a terrible experience from the first originator who's name we will not mention here. Thank you Danielle.

Richard Dews

5

Took a little longer than expected.

Mindi M Fincham

5

CHRIS WAS VERY HELPFUL WITH HELPING ME GO THREW THE STEPS AND HELPING ME ON THE COMPUTER TO DO EVERYTHING CORRECT..

Genevieve A Franzen

5

Answered all my questions and always kept me up to date even when nothing was happening

Lara Franchell

4

Kevin was always available to hear my concerns and provide clarification. He provided a fast and quick service and answers that I did not have before. We are happy to have been able to refinance and at this time would consider working with him again.

Shauna E Allen

5

Very friendly and helpful!

Kevin Townsend

4

There was no area between GREAT and AVERAGE. My experience was way above AVERAGE but not GREAT.

David M Rigney

5

Todd was very respectful and very friendly.

Mary Brown

5

Michael made the process very easy to understand and answered all of my questions

Shawn Legz

4

Kept constant communication throughout the entire process and discussed all concern and possible inconvenient that may affect the proceeding. Overall, great job!

Kisa Michelle Gasan

4

Seemless loan process prompt attention to our questions.

Molly Pyle

4

If he would have been more open to understanding why I was not uncomfortable signing a document that did not have the correct loan amount.

Carolyn J McClendon

5

Alan was very helpful as well as Cassandra

Irene Genevieve Sanders

5

He was always available to answer our questions.

Lynsey Hale

5

Knowledgeable and professional throughout the entire process!

Cindy M. Stanis

5

Very knowledgeable in every step. made this a very easy process.

Michael Charles Jennings

5

Dallas was Great; however, the process was very slow once it got the the underwriter.

Lee Ishman

5

If I ask a question. I get a direct answer

Mark Pyle

5

Stacy Valentino was great; however the process of start to finish was not.

Elizabeth Silguero

5

Denis J Cadoux

5

Good communication and timely work

Gary Tribble

5

Great communication and clear directions.

Patricia L Butler

5

Kevin was great to work with and the whole process went well.

Donna L Ring

5

Very pleasant to work with.

Erika Tomlinson

5

Quick response to questions, best interest rate I have ever seen in 46 years of home ownership. and whole process done on-line, except for closing, which was done in my home by a local Notary Public.

Charles Edward Arthur

5

Nicholas went above and beyond to accommodate us. He returned all emails and calls immediately. Nicholas also broke down the information for us to understand and made our loan process smooth. Thank you Nicholas for your Excellent level of service.

Dianna L Akers

4

Good communication and follow up

Shonda A. Smith

4

Carlos was very professional and courteous

Edward Dziwak

5

Matthew Wenzler

5

The professional manner of communication and explanation when needed.

Deborah W Wesler

5

Great communication/response time

Chivon M Smith

5

Professional,polite and quick with the intire prosses also she was quick to respond to calls texts and emails

Brian Ecker

5

I felt like Matthew was well-informed and walked me through the process really well. Plus, the process itself was easy and fast. And, the icing on the cake? I got the best rate with the lowest fees!

Susan Laurent

5

Communication was key (timely and clear/concise).

Todd W Ebent

5

Barry W Cordwell

4

Steven was patient and very supportive through the process. We experienced technical problems through out but Steven and his team provided alternatives which kept myself and my husband on track as we finished the necessary documents.

Sharon D Simes

5

David was very informative and gave great advise when asked for it.

DAVID A BISE

4

Mike was amazing. He was always available if we had questions or concerns. He made the whole process stress free and easy. We will be recommending him to all of our friends.

Kristen Mayfield

5

Very professional and knowledgeable any questions I had the were answered properly and fast

Matthew Johnson

5

Kevin very knowledgeable and personable

Sandra Elizabeth Casella

5

Simplicity. I applied with two other mortage lenders who wanted everything and were very demanding...including a blood draw (just kidding). Carlos made the process very simple. Thanks Carlos!

Frank D Besaw

5

She answered all our questions no matter how many times we called. We received many offers to move our loan and we just felt it was right to go with Devin.

Ronald Biddulph

5

Allan R Morgan III

5

I had issues with the loan processor and Matt took it upon himself to escalate the situation and assist all the way to closing.

Tapiwa Guydon Sunde

4

Was great working with Sara, she was very professional and made the experience nice

Melissa Jacobsen

5

We were able to get a cash out refi with 1/2 the interest rate. Very happy with the customer service and hassle free loan process

Matthew Lewis Allen Frye

5

Mr. Miller answered all my questions and explained everything clearly to me. That meant a lot to me.

John T Perrine

4

The initial Loan processor was horrible. She did not communicate and never spoke to me for once. Does not need to be in this line of business. Katie Page who took over, was excellent.

Charles C. Onyeador

4

David was always willing to answer the phone when I had questions. It did not matter the time of day or if he was on vacation, he always made sure we were taken care of.

Rachelle Nichole Turner

4

Donissa was extremely proactive in her follow up and keeping me advised as to the progress along the way. All my questions were answered timely and completley.

Christina L Woods

5

Smooth and professional. Excellent communications.

Elisabeth Goldstein

5

Always available to answer any questions and concern. Always responded quickly and timely. Offered us low interest rate with our current income situation when other lenders didn't. Worked hard to make it work and end made it happen. THANK YOU!

Georgy Cherkassky

5

It was slow going at first, but once Alice and her Team were all on board they were right there to answer our questions and got our Refi moving quickly!!! thank you everyone!!

Trina D Jones

4

Good experience with Intercontinental Capital Group!

Brittany A Gibson

5

William was just amazing in how he made me feel like he had everything under control. He was on top of the process and clearly communicated each step along the way. Best experience in my memory!

Marilyn F Wilson

4

Blake came in at the end ans was fantastic, but overall, it took 6 months to do our home refinance and we had to keep chasing for answers only to be told they have everything ans come back asking for more information.

Ian Wallace Hale

5

David Wise

5

Fast response from the team and communication.

Gedion A Tadesse

4

great communication. No B.S. with him

Kristopher Javier Corrales

5

Thank you for every think

Julio Almedina Rodriguez

4

JAY AND BROOK MADE A GREAT TREAM

Irvin B Silverman

5

Carol guided us brilliantly through this difficult short sale. Not only did she do her job… She did everyone elses. Thank you so much for making this happen!! Many Blessings, the Capitelli Family

Chris Capitelli

4

regular communicationand willingness to work with my time limitations.

Mark Irwin

5

Carlos made the process turn key for me and my family. Thank You!

Jason Dinverno

5

Derron is awesome! Helped us save a bunch of money!

Kyle T Lemons

5

Dalen made this process super easy. If we had any questions or concerns he always had a quick response and never kept us waiting or in the dark about anything. Thanks Dalen for all your hard work!

Shelby Johnson

5

David was very helpful. He made time to talk and made sure stuff got done.

GERARDO N. PEREZ

5

Michael was totally on top of everything that was required. He had me initial numbers the same day I reached out to him, and it felt like I closed in half the time I have with prior refinances.

James A. Daulton

5

She was very informative and helpful throughout the entire process.

Lucrecia Middleton

5

Jesse was always there if we had a question!

Marissa H Jennings

5

Jason Jackson was great and excellent with his communication skills. I am grateful that he assisted me in thoughtful and caring ways with my refinancing. Thank you again Jason and to your team.

Amalia Rafanan Maggay

4

Bree was very attentive and willing to answer all of my questions.

Jacob Morgan Greene

5

he was friendly and very professional

Jerry M Singleton

5

Daniel was very personable, professional and responsive in his communication.

Melissa A Saucedo

4

My interest rate went down

Robert F Alonzo

5

Alice explains well and promptly responds to correspondences as well as following through the process. The process has been excellent and recommend to any one pursuing mortgage finance

Philip O Mainda

5

The way that Howard explain the ordeal and it was simple to do, if I do it over again I will be making my first call to Howard and see what they can do in the future

Charles Lewis Zufelt Jr

5

Very happy with her service I will totally recommend her thanks caytee 😊

Lazaro Suarez

5

From start to finish it was a pleasure to talk with everyone involved with this loan. All were very supportive and knowledgeable!

Elden Hass

5

Carl G Peterson

5

Friendly and thorough. Great communication

Gabrielle E. Sharrow

5

Efficiency, speed, communication

Yadira Almaguer Lopez

5

Excellent communication and timely response times from Chris.

Devontae Tyrice Hart

5

Knowledgeable people and could answer any of our questions. Pleasant and easy to work with. Process was swift and easy.

Linda Sue Reeder Zufelt

5

Quick response to questions and concerns. Keep up the good work Dave👍

Zachary A Koeppelle

4

The constant communication, all the help making the process easier. So thank you!

Daniel Nieto Jr.

5

Very personable and cheerful all the time, making talking about financial decisions less like a business transaction and more like two friends talking and catching up.

John T Doucette

5

Jaysen was responsive and attentive to our questions. Great communication and he has fantastic customer service skills.

Catherine Thyben

5

Peter and his team did a great job of getting our refi done quickly and saved us $$$

Mark Manz

5

Great communication. Kept us informed through whole process.

Landon S Gibbs

5

Bree's communication with me, my realtor and my closing attorney.

Sarah Larkins

4

Communication was lacking but not just from Peter. There was a whole team of people that were slow in responding. Peter is however, the only one that answered his phone during the whole process.

David Brown

5

David kept in communication with me during the entire 7-month process, always letting me know the next step as it drew near. Thanks, David

Tina Toste-Smock

5

Prompt, responsive, professional, patient, and friendly. Made the process a piece of cake.

Berdella J Gibbs

5

Very fast close. Someone was always available when I had questions.

Heath Pippin

5

Maciej L. Kucharski

5

The prompt assistance of Brian by phone or email when I-had any questions or doubts

Graziella Gaspari

5

John was always very responsive to questions and extremely patient from start to finish.

Randy G. Fontini

4

Paul is amazing.it was great working with him.He wasn't just a loan officer but i found a friend in him.He went all the way to reach out to their client.it was a pleasure working with Paul Lee..if i can give 15 stars for Paul,i will do it

Louella Natindim

4

I feel like communication was lost on and off. I do think that she did a good job. I still have my old mortgage company calling me and asking for my September payment which is very concerning.

Michele M Monga

5

Quickly responsive and very knowledgeable

Juliana Woolley Benedict

4

Courtney was always available when we had questions about the process.

William Wayne Wilkes

4

Faster closing. Too many people involved.

James A Ball

5

Brian D Tower

5

Rick Stickler

5

Fronzie J Shriner

5

Kept informed and up-to-date

Matthew James Grunst

5

My loan officer Andrew knows how to always get the best terms. The team that he works does a great job assisting us with all the documentation

Bernard Harrigan

4

It was easier then I expected.

Adam Reeser

5

Very easy. Clear information of what was required and length of time to wait for response.

Lucia C Hart

5

Mr. Barkley was proactive, professional, and very good with communication. He patiently listened to all of my questions and explained every step of the process. I strongly recommend him if you are looking into refinancing.

Jonathan D Shepard

5

Carol was always available and in constant communication with us. The process was quick, easy and stress-free!

Jessica Kemler

5

JR and I had Great communication and he got back to me right away

Ryan M. Griffith

5

Jonathan Coit Krug was diligent and truly cared about responsiveness. His professionalism enabled a more pleasant experience.

Scott M Lyons

5

John and Megan were very helpful with every aspect of this process. His willingness to answer every question and make sure we understood the answer made this great.

Stephen T Foster

5

Brian was a consummate professional and worked well with us. He answered all are questions and guided us through the refi process. I would recommend him.

Philip F Hobt

5

Open and clear communication throughout the process. It was a very easy loan process as well.

Patrick Charles Deggs

4

Quick and effective communication

Hannah Michelle Mitchell

5

Bethany was amazing to work with. All our questions were answered quickly and she made a point to ensure that we understood every step that was being taken.

Taylor Paige Taylor

5

Ms. Gonzalez was very much on the ball and full of great communication to relieve my anxious mind.

Laurie Lynn Troxell

5

the process was so fluid and painless.

Vici J Amoroso

5

Great person, always ready to help the process be fast and of quality, very grateful for your help!!

Lazaro M. Morejon Ramos

5

It was a seamless transaction that was smooth and not stressful which made this process so much better.

Jaclyn B Taylor

4

Robert was very helpful through tout everything.

John J Macintyre III

5

Brian made the refinance process a pleasure. Looking forward to working with him again in the future.

Steven Allen Willis

5

Effective communication, clear-cut guidelines on documentation requirements for our loan refi, ability to get in touch with the team, and the team members, especially Jordan and Michele, were always polite, kind, and encouraging.

Jessica Eagle

5

Robert explained every step along the way. He was swift in responding to my questions.

Teresa L Cook

5

I appreciate the follow through I received with questions, concerns, and overall providing information.

Shauna Lee Jenks

5

Informed and communicative as well as quick.

Matthew Kemler

5

Jimmy very professional, understanding and helpful. My process could not have been any smoother.

Jessica Johnson

5

Excellent experience with great communication! Thank you Laura!

Cynthia Chadwick Dyer

5

John answered all my questions and had great advice! I was very pleased with the response time and had no issues. I would highly recommend him.

Timothy Barber Jr

5

Matthew provided excellent service and went out of his way to take the time to explain things and answer questions. We were very pleased.

Andrew Usery

5

Whenever I had any questions they were quick to reach out to me great experience thanks

Vito Scara

5

The communication from Ben and Michelle was fantastic! Obviously, not their first rodeos! They were amazing!!! Give both a raise!!

Richard T Kiernan

4

The ease and speed of the whole process and how well it went with communicating back and forth especially with the time difference

Leroy Gowin

5

Mr Sutherland demonstrated excellent communication regarding the process . Was available to assist after work hours when I was having problems logging into the site . Very knowledgeable and attentive

Barbara C Miller

5

Best rate from anyone and very attentive!

Karen R Callan

5

I would say they worked great with me and made things happen with no hiccups

Derrick Fulciniti

5

Timely response and great customer service

Ashley F Blosser

5

Zachary was very helpful, friendly and knowledgeable.

William Michael Straight II

5

David was always there for questions or concerns I had.

Lorenzo Jones

5

Communication and ability to respond quickly, answer questions, or if he didn't have the answer he would find it for me in a timely manner.

Brian J Simon

5

Efficient service. Very little problems. Friendly.

Angela Still

5

Very friendly and easy to work with

Jonathan A Pitts

5

Mason gave excellent customer service.

Charles W Brooks Jr

5

Tyler was very knowledgeable and took the time to explain everything in detail.

Jenine M Castro

5

I had been very busy, so if they were not able to reach me one way they try different ways to ensure I got the message. Home phone number, cell number, email. Thank you!

Gustavo A Marroquin

5

Alexander R Santos

5

Great communication. Always available to answer questions. Very friendly to do business with.

Christina J Mertens

5

Blake was knowledgeable of the entire process and always available to help along the way. Would and have recommended Blake to friends looking to refinance their mortgages.

Jordan David Haack

4

He is knowledgeable and good at explaining everything, including anticipating questions/concerns.

John Francis Merrick

4

Brody was awesome. He always have me his time, never seemed rushed. I felt like I was his only customer when we talked. He always got back to me in a timely manner when I left messages or e-mail.

Jesus Jose Renteria

5

Chris and Ashley walked us through everything. Answered all of our questions and concerns. Chris was always available. They made the process easy. We can stay in our family home for many years to come.

Shelley Weil

5

John Miller is personable, knowledgeable, and efficient .I very much appreciate working with him and would again should the need arise Thank you, Mary Olander

Mary A Olander-Pugh

5

Keeping me in the loop and letting me know what is going on and when , great and easy experience !

Benjamin G Nease

5

Chris and the rest of your team there did a great job. They always kept me informed of what was going on and helped me with any questions I had. Overall made it a smooth process.

Joshua Stroble

5

Joshua is a GREAT salesman!

Steven Barsolona

5

This was made incredibly easy by you guys!

Dennis C Holmes

5

She answered all the questions I had and if she didn't the answer she would find out for me.

Kimberly Murray

5

Alex was very helpful in making my experience positive. He kept me informed. He didn't laugh at me for some of the stupid questions I ask. Overall a great experience. Thank you

Joan M Jones

5

Chris was always available to guide me through the process

Christopher M. Shaw

5

The whole process and communication was awesome great job Ryan

Joseph H Salazar

5

Shelly made the process super easy and non disruptive to our busy schedules.

Timothy C Delaney

4

Quick response times and making it feel like she was invested in finding what was best for me.

Kayla Buczkowski

5

Made the whole process easy.

Katie Louise Butler

5

Tyler's communication was great.

Samantha A Phillips

4

Ryan M Crisp

4

Our refinance was processed very quickly and smoothly with very few questions.

Currie M McClenathan

5

Communication was the main part of it . Alway there to answer questions or if he did not know he would find out . Called right back didn't leave ya hanging .

Peter R Williams

4

Michael was very pleasant and professional.

David G Miller
VA LOAN BENEFITS
Millions of veterans throughout the United States are eligible for a VA home loan. However not all of them apply. When looking to buy a home and examining different mortgages, veterans should take the time to consider the range of benefits that a VA home loan can offer.
Our service is exclusive to former members of the U.S. military and their families. This means that you get to benefit from one of the best-in-class loan solutions to gain the true independence of owning your own home. By providing our VA home loan service to such a select few, we can focus our efforts on delivering top-quality results that are guaranteed to leave a smile on your face. 
If you're a first-time buyer, you'll benefit from a VA loan from Veterans Community Home Loans. VA loans make it easier for all veterans and their families to transition into civilian life as smoothly as possible. VA loans reduce the need for massive expenditure and offer loans with much lower payments — they can also often include no down payment!

Lower
Payments

NO DOWN
PAYMENT

Easier to
Qualify

First-Time
Buyers