Get the Home
you Deserve
Veterans Community Home Loans, a division of
Intercontinental Capital Group, has a mission to
help Veterans get the home of their dreams.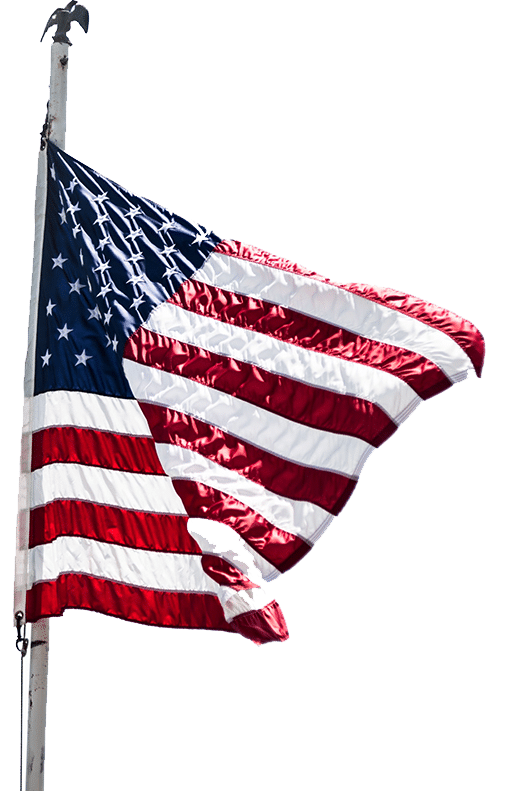 Top 25 VA Lender
VA IRRRL Loans Nationwide

4.8 out of 5
Average Customer Satisfaction

6,000+
Total Customer Reviews

THE CLEAR CHOICE FOR VETERANS AND THEIR FAMILIES
As a military veteran you are used to fighting hard. That should not be the case when it comes to homeownership.  Veterans Community Home Loans is here to fight for you to ensure that you get the best loan in the industry.
Whatever branch of the military you have served in, Veterans Community Home Loans is here for you. We are here to support all former members of the military – who were honorably discharged or discharged medically – with the vital lifeline of getting a home loan. We also specialize in helping the surviving spouses of service members who were injured in combat.
It's not always easy for our veterans to find somewhere to live, and it shouldn't be that way. Our founders decided to change this when they founded Veterans Community Home Loans in 2014. Since then, our team has transformed the lives of veterans and their families from all over the United States. There is nobody that approaches the VA loan industry quite like we do.
We can help you find out more about your benefits and how to apply for a VA home loan. We have financial advisors on our team with years of experience who can provide you with accurate information that is relevant to your unique situation.
GET THE LOAN DESIGNED FOR YOU
VA Loans (backed by the U.S. Department of Veterans Affairs) are only available to those
who have served our country and certain military spouses- it's a great option if you qualify.
And, fellow Veterans are on board to help you!
Who Can Qualify?
Veterans
Active Duty Personnel
Surviving Spouses of Persons Who Were Killed in the Line of Duty or as a Result of a Service-Connected Disability or Injury
Certain National Guard Members and Reservists
Certain Spouses of Active Duty Personnel
Certain Other Qualified Member of the U.S. Military
Learn more from Benefits.va.gov
Hear From Veterans We've Served
5

It was a good experience overall to deal with Anthony. He got us a mortgage at a good rate and was there when we needed to talk to someone.

Hani Zougla

5

Anthony couldn't have been more helpful throughout the entire process. I greatly appreciated his advice and knowledge. I would highly recommend Anthony to any of my friends or family!

Steven Frost

5

All of the associates were very professional and performed their tasks with great zeal It was a pleasant experience

Kermit A Williams

4

Terry G Ware Jr

4

Information was well prepared and received

Deborah Omokha-Oviawe

4

Scott William Schuening

5

It was a great time dealing with Keith very good for your company

James Clowdus

5

Jonathan De La Espada

4

The committed relationship and genuine care for my needs, made this process truly a pleasant one.

Leopoldo Nunez

5

Mr. Martinez was very patient with me and my schedule. He was never pushy if I didn't return his message right away. Understanding of my situation and was very easy to work with.

James S Dean

5

An amazing process and Isaac was always available to answer our questions and guide us through the process.

Daphne Segrest

5

Excellent communicator. Answered all my questions.

Gordon Norquay

5

Fast ans accurate information and they did everything to make the process quick ans convenient around my schedule.

Joseph Marroquin Jr

5

Erik was extremely responsive to any question I had, even when he wasn't at work. Emails were always quickly answered. Refinancing is usually an unpleasant and stressful process. This time, it went by the numbers and was done before I knew it.

Robert Rowley

5

Bryan continues to be a pleasure to work with. He has been wonderful at explaining everything to us.

Kathryn E. Medina

5

Great service and quick return and overall response from joe!

Joshua M Perez

4

Peter H Pinkston

5

David was persistent and hardworking. He is sincere and thorough during the whole refinancing process.

Bernadette B Vergara

5

This was my first experience buying a home. Bernadette was always available to help guide me through the process and was thoughtful and patient answering my many questions.

Monica Ross

5

Christopher Lawrence

5

Bernadette was very helpful and answered all my questions.

Carol Seebrooks

5

Everything was well explained and organized and she is wonderful at her job!

Joseph E Reynolds

4

take more in 30 days for do the closing. is was only that .

Elvis Pierret Jorge

5

Yehuda was a real pleasure to work with, always responsive when we had any questions or concerns. He had our backs through the entire process and got us a great rate. We couldn't be happier with the service.

Avraham Marciano

5

Great experience working with Nunzio and team on my loan, thank you!

Jason O'Keefe

5

Always open communication. Easy to get in contest with. Always honest and helpful!!!

Roberto Stirpe

5

John P.J. Ozolnieks

5

Pleasant and simple .. Past experience with mortgage companies, at times I had to do a lot of the "leg work", not this time ... It was worry free . Thanks

Craig R Cook

5

The whole process was smooth and easy!!!

James Elliott

4

Chris was very attentive and was a pleasure to work with.

Joseph H Rierson

5

Isaac was great. He kept me informed at every step of the process. I would Highly recommend Isaac and have been Extremely happy with the entire process. Stellar Work 🙂

Wayne Williams

5

Super nice and very easy to talk too. He answered all my questions and really seemed to care. He is great and would highly recommend him to people

Brian Harden

5

Constant communication with Patricia Dixon pushes me towards her and away from a competitor. She delivered what she promised, and more.

Gregory S Mcintyre

5

Mr. Alexander and his team made the refinance process go very smoothly and answered any questions I had which in turn gave me peace of mind during the whole process.

Royce Badger

5

Dan was a great help. Overall a fantastic experience

Jonathan Scott Hunter

5

Daniel is awesome, he is available day or night weekend or holiday. Very pleased with his performance and professionalism.

Terri Kellner

5

Jonathan Mark Fields

5

Communication and customer service from Tina was great and efficient. The only thing we didn't like was the title company that we were handling our paperwork and closing documents. No communication and customer service was not that great.

Janaina G Valdivieso

5

I totally appreciated David's professionalism and responsiveness to my questions and or calls. Thoroughly explained every step and what would occur at each! He was a joy to work with and made my IRRL process exceptionally smooth!

Reginald Smith

5

The prompt response to every question was very encouraging.

Christian K Agbeko

5

Erik was very easy to talk to and answered all my questions.

Tara Emerick

5

This company was very helpful in helping me achieve my goal of becoming a 1st time homebuyer. They walked me through the process and answered all of my questions even when I asked them several times to make sure I understood everything!

Katherine Keller

5

Steve stepped through every part of the process. Very professional.

John

5

Steve was great to work with. He was with us every step of the way and he addressed all concerns we had promptly and with great care. We are very happy with our experience.

Lori

4

Christopher B Leab

5

Very easy. No bs. In and out

Michael W Wagner

5

Do not want to share my name,etc

Shirley Zanotti

5

Mr. Martinez provided me with excellent service from beginning to end. He answered all my questions honestly and gained my trust.

Susan Cook

5

Patricia is very professional at her job. Her positivity makes working with her a pleasure. We appreciate her walking us through computer hitches. Her personal touch made her a friend.

Leslie G. Dikes

5

No BS. Straight talk and follow-ups as promised. The team was accessible and responsive.

Michael David Funicelli

5

Professional and friendly staff made the experience easier to accomplish our goal of closing the deal as fast and painless as possible

Mark Vera

5

It was such a smooth process.

Thomas Shaffer

5

Rick really tried to get me the best rate he possibly could. I felt like he was transparent and sincere and those two things go a long way with me.

Casey Ryan Ortiz

5

Excellent specialist, i recommend Joel 100%.

Pavel Manzanares Angulo

5

Dan helped us through the whole process, answered many questions, was very patient and helpful. We couldn't be more satisfied with his expertise and the Company He represents. Thank you Dan

Lewis Toda

5

Clear communication, polite. No hassle or pressure, ,, very professional and extremely friendly services

Sergio Alvarez

5

Beverly King-Koger

5

Thank you Ron Easton for your professional assistance with the whole process. You were always available for question or concerns when needed. Thank you again!

Eric Kevin Sterchi

4

It was a professional and timely experience.comunications was very pleasent and had answers to all my concerns no matter what I ask.

Anthony M Greenwood

5

Blake was very friendly and easy to be understood.

Natali Seidmann

4

He made difficult loan look easy & also got approved when I wasn't sure if it would go thru. Thanks for all the help

Edwin J Terry Jr

5

Customer service was great!!!

Aldren Pascua Ramos

4

I know how to take care a house to keeping in good condition

Eveline Darbouze

4

It was very professional and prompt... She stay in touch with you and your case on till the job was done... Also her attitude was always up lifting.

Rolando Ellis

5

Christina Kaysha Campbell

5

El mejor servicio. Seguimiento. Resolucion . Recomendables 100 x ciento adicional muy buenos terminos en lo financiero.

Carlos Andres Restrepo

5

Always kept me up to date of what was happening with my loan

Ruth Mora

4

Patricia was very knowledgeable, patient, & attentive. She is easy to communicate with & provided everything I needed to feel comfortable & valued thru the process.

Katrina La Lande

5

Andrew and Alina were knowledgeable, prompt and transparent. They are in command of their work and are very professional.

Mohamed D Taleb

5

It went very smooth with no problems.

Dave R Smeltzer

4

Would have preferred to dealt just with 1 representative and not multiple

Timothy Lee Powers

5

Nasir Gafoor Madhoo

4

Very professional, courteous, and informative. I didn't feel pressured into anything and all of the questions were answered thoroughly.

Marina C Huettlinger

5

Carlos was great. Made my first home buying experience very simple. I would highly recomend

Leroid Edwin Jones Jr

5

Patricia Dixon was the reason for the great experience, to the extent I have already referred two other Veteran friends.

Richard C Davies II

5

Very professional and amazing customer service.

Mariana Betancourt

5

Very straightforward, very easy transaction. A lot of experience and knowledge made this process painless.

Stephen Shine

5

Great communication very efficient and very organized.

William A Dunkerley

5

The personal attention I received from Isaac was the best customer service I ever received.

Melissa McEachern

5

Andrew Coulter

4

Mark was quick to find answers and more importantly, secured us a great rate. The whole process moved from maybe we should refinance to we're doing this to close. Thanks Mark!

Jeffrey J Thier

4

Ashley R Stephens

4

Fairly timely acquisition of funding and completion of the refi process.

Pete Volpitta

4

Friendly, knowledgeable reps and more importantly to me a good deal.

John C Hill

5

David and his whole team provided the best customer service. They were very patient with answering my many questions.

Felicia J Williams

4

Lindsay Whitcomb

5

Just plain overall good service.

Michael T Peiffer

5

Jon is THE MAN!!! Great guy and always there for me when I needed him (and that was a lot! Lol). Very knowledgeable and helpful. I'd recommend Jon to everyone!

Nicholas Richardson

4

Gary was a great communicator , I have mixed feelings about ICA, but in the end everything Gary promised happened so I have to give him a lot of credit as I think he had to go the extra mile to keep me happy .

Sandra M Santti

4

Bradley Von Haugg

5

Michael Costarella

5

Alan A. Kowalkowsky

5

Tyler was very helpful and answered any questions I had. The whole loan process was very easy and painless. I would highly recommend.

Christi Lynn Rodriguez

5

Easy to work with. Patient with my inability find documents. Helpful and flexible. Couldn't ask for anything more

Ellen S Bristow

4

Eric Hess

4

The processes moved smoothly without incident.

Mark D Powell

4

Justin A Crocker

5

Chris actually did a SUPERB job. He was ready to help me at all times and most of all he finalized our mortgage loan in record time. I would highly recommend him and his team for their efficiency and speed.

Carlos J Mejia

5

Joel, was a pleasure to work with. He was able to answer all of my questions about the refinance. I highly recommend working with Joel.

Sarah F Williams

4

Erik was very professional and seemed to really care about my thoughts and feelings during the process. He was able to answer all my questions in a timely manner. It was great to work with him.

Tracey L Jones

5

The follow up and hands on help that I received from Daniel was amazing. He and his team were great help throughout the hole refinancing process.

Jose L Rivera

5

Carolina became very close to our purchasing process and always communicated with us. She is great in what she does. Thank you ICG because we got a beautiful home ??

Emelin Corado

5

Fast and easy process. Friendly staff.

Bradley Robert Waggoner

4

Was great communication,answered all my questions from the beginning to end!

Megan L. Aycock

4

Friendly and professional service from the start. Always available and able to answer any questions I had!

David J Rathburn

5

Blake was on top of everything and was very professional during the complete process. He made the process very painless and I would recommend Blake to any of my friends and family.

Michael T Henderson

4

James Williams Sr.

5

Mark Cherman did an amazing job at explaining the entire process very thoroughly. There were no surprises. He was very responsive to our questions and always checked on us to ensure we're had everything we needed. I would highly recommend Mark!

Troy Eden

5

Kathleen T. Wayland

5

Arnold is phenomenal. He is extremely helpful and insightful when it comes to this entire process. Grateful for his assistance. Thank you and we'll be sure to contact for all future reference.

kia williams ella

5

Carlos Manuel Sanchez Alonzo

5

Nick was very informative from the start, very quick to answer any of our questions. Would recommend Nick to family and friends.

Lyndsay C Bredahl

5

David was great about checking the rates and getting the refi done as soon as the rates were at the right level. Would definitely do business with him again

JASON G BLAIR

4

Juan Pereda Hernandez
VA LOAN BENEFITS
Millions of veterans throughout the United States are eligible for a VA home loan. However not all of them apply. When looking to buy a home and examining different mortgages, veterans should take the time to consider the range of benefits that a VA home loan can offer.
Our service is exclusive to former members of the U.S. military and their families. This means that you get to benefit from one of the best-in-class loan solutions to gain the true independence of owning your own home. By providing our VA home loan service to such a select few, we can focus our efforts on delivering top-quality results that are guaranteed to leave a smile on your face. 
If you're a first-time buyer, you'll benefit from a VA loan from Veterans Community Home Loans. VA loans make it easier for all veterans and their families to transition into civilian life as smoothly as possible. VA loans reduce the need for massive expenditure and offer loans with much lower payments — they can also often include no down payment!

Lower
Payments

NO DOWN
PAYMENT
Easier to
Qualify

First-Time
Buyers